SALE! Cheap custom made boxes and hat boxes - last chance!
Our Cheap Packaging section is where we keep our hidden gems.
We have various items that might be bankruptcy stock, over-runs, slight-seconds, miss-prints or mistakes. They are genuine bargains as we've priced them to sell. It really is first come first served.
We've got a whole load of new items that we're putting into this section today, feast your eyes!
Remember; these items could be anything from slight seconds to over-runs, so do bear that in mind when placing your order. More information on the products web page, click below for more details.
Do you like what you see? We can make these items from scratch to your exact specifications. Need the same box in a different size, colour or shape? Get in touch with us today! Custom packaging and printing >
New Cheap Packaging items:
Presentation box. Size 340 x 230 x 135mm (13¼ x 9 x 5¼")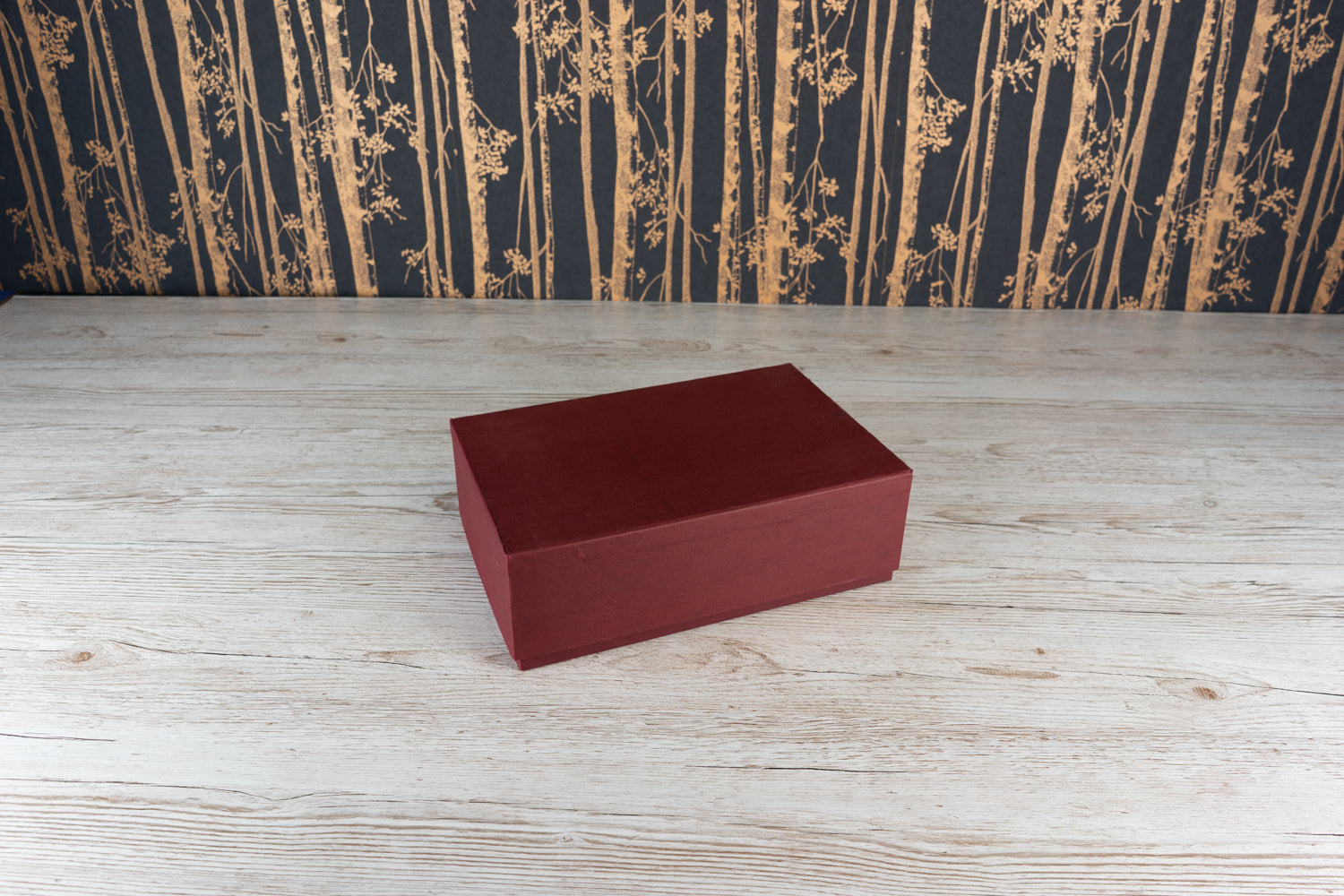 Sturdy shoulder type box and lid (shallow base and deep lid) covered in an attractive red linen paper with a red satin lining. Only £2.95 each. Only 4 left at time of writing.
---
Presentation box. Size 270 x 270 x 25mm (10⅝ x 10⅝ x 1")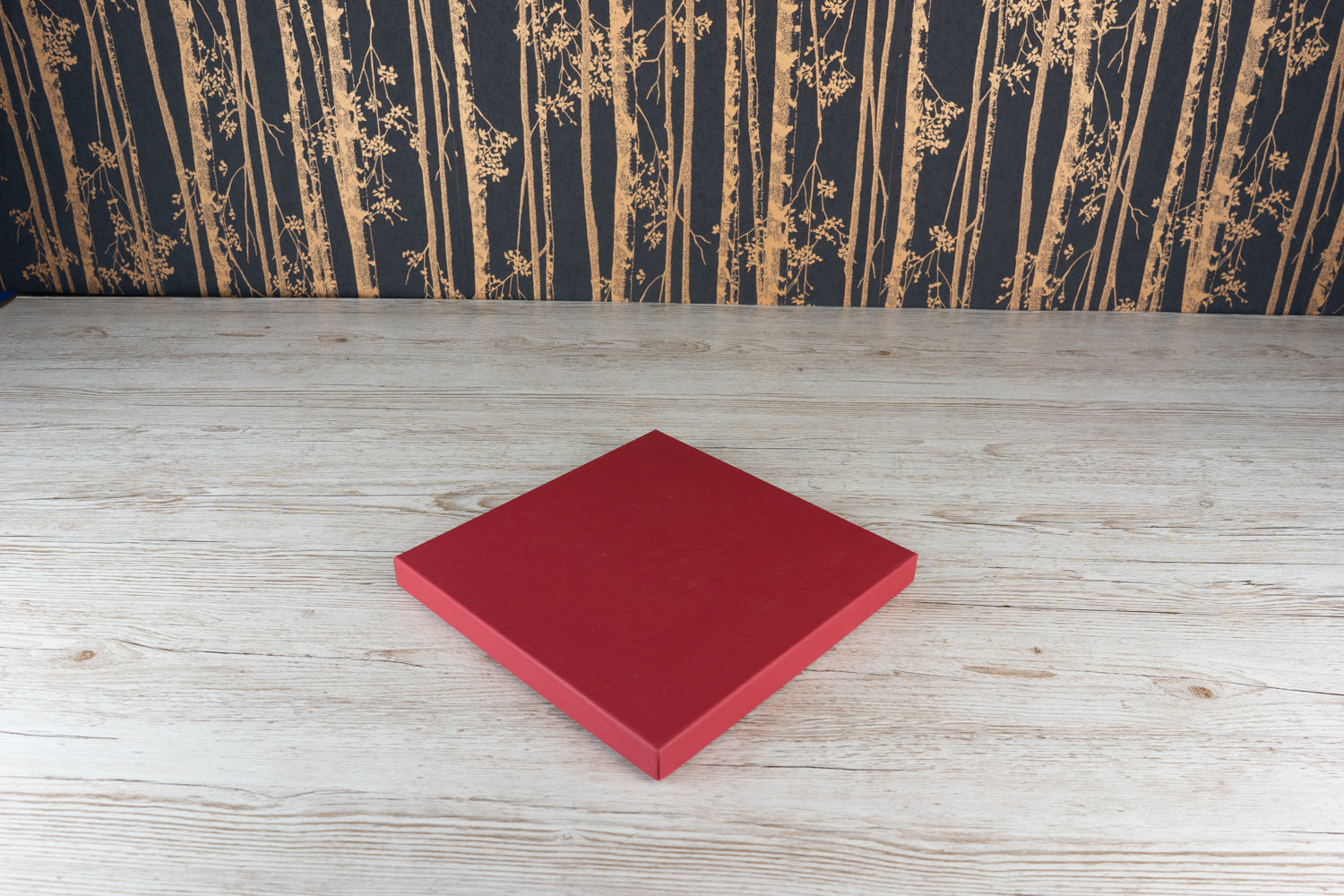 Sturdy box with lift off lid covered in an attractive plain salmon pink paper with red satin lining. As these are the last few they may have slight scuff marks or imperfections. Only £2.45 each. Only 8 left at time of writing
---
Presentation box. Size 285 x 195 x 94mm (11¼ x 7⅝ x 3 ¾")

Sturdy box with lift off lid covered in an attractive red linen paper with a red satin lining. As these are the last few they may have slight scuff marks or imperfections. Only £3.95 each. Only 19 left at time of writing
---
Presentation box. Size 200 x 200 x 30mm (7⅞ x 7⅞ x 1 ¼")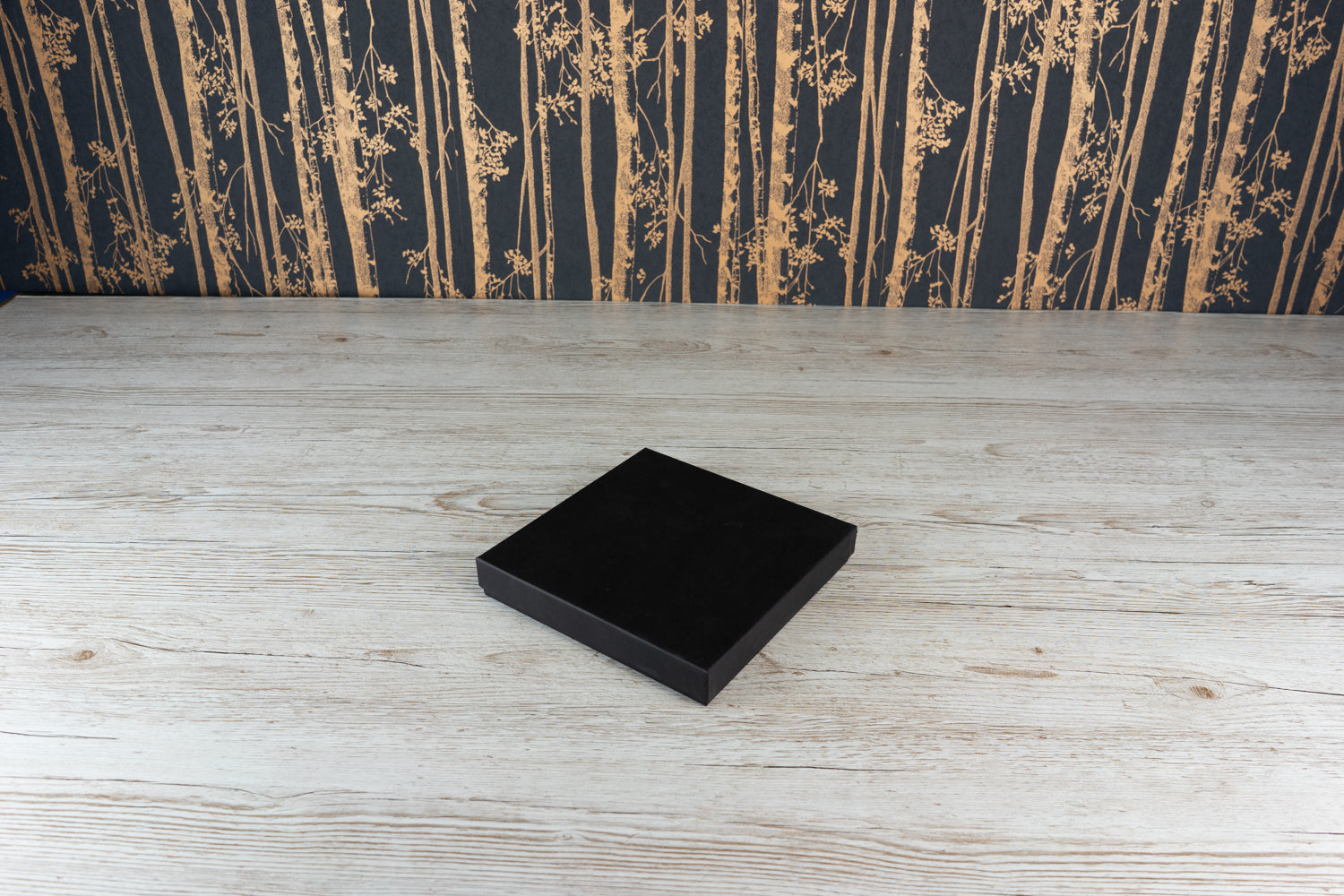 Sturdy box with lift off lid covered in an attractive plain matt black paper with white inside. As these are the last few remaining they may have slight scuff marks or imperfections. Only 95p each. Only 12 left at time of writing
---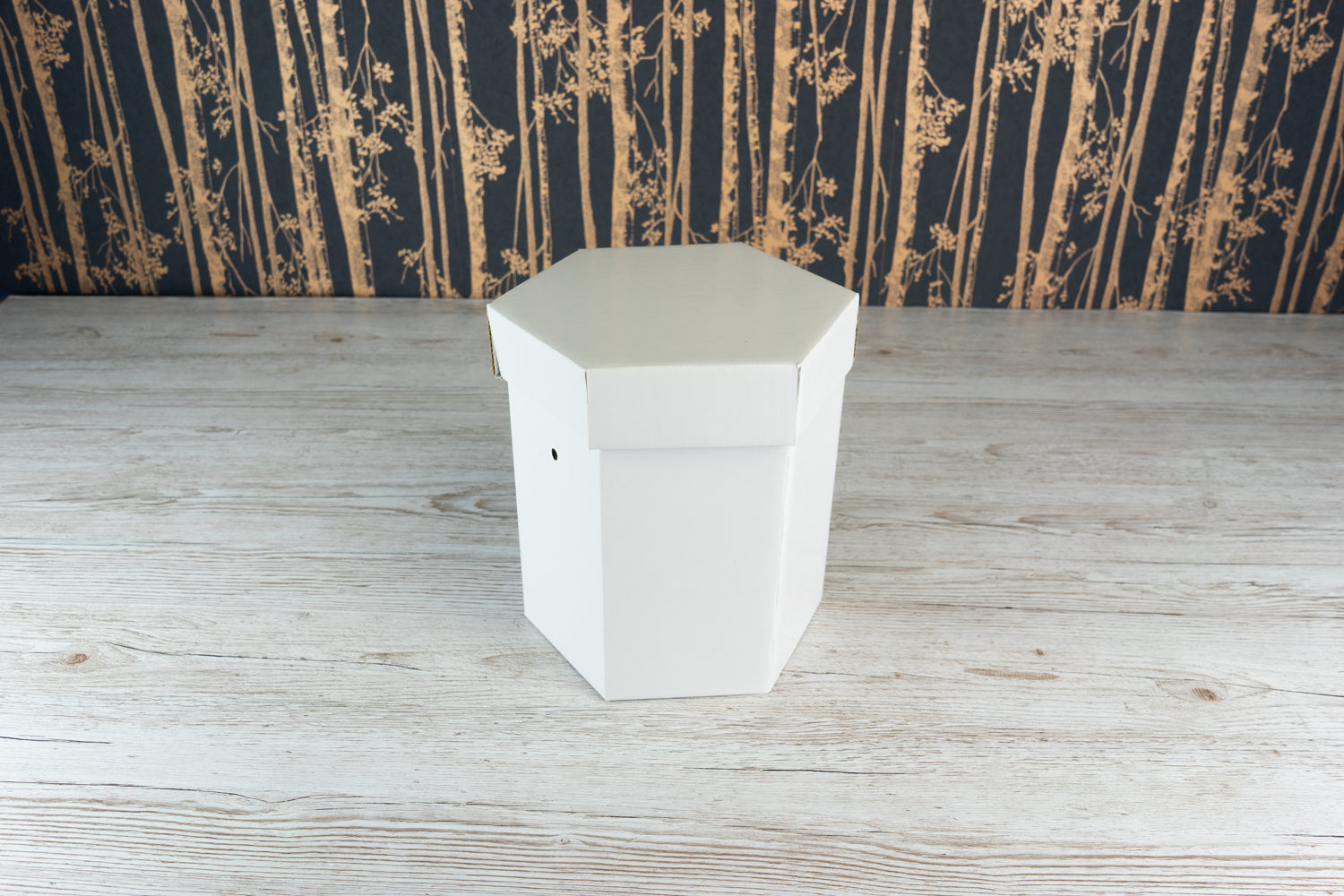 Nice quality supplied with cord handle. Available in white (and possibly black, watch this space or call for details) This is not a standard stock box and will not be restocked hence the discounted price of only £3.95 each. Only 85 white left at time of writing
---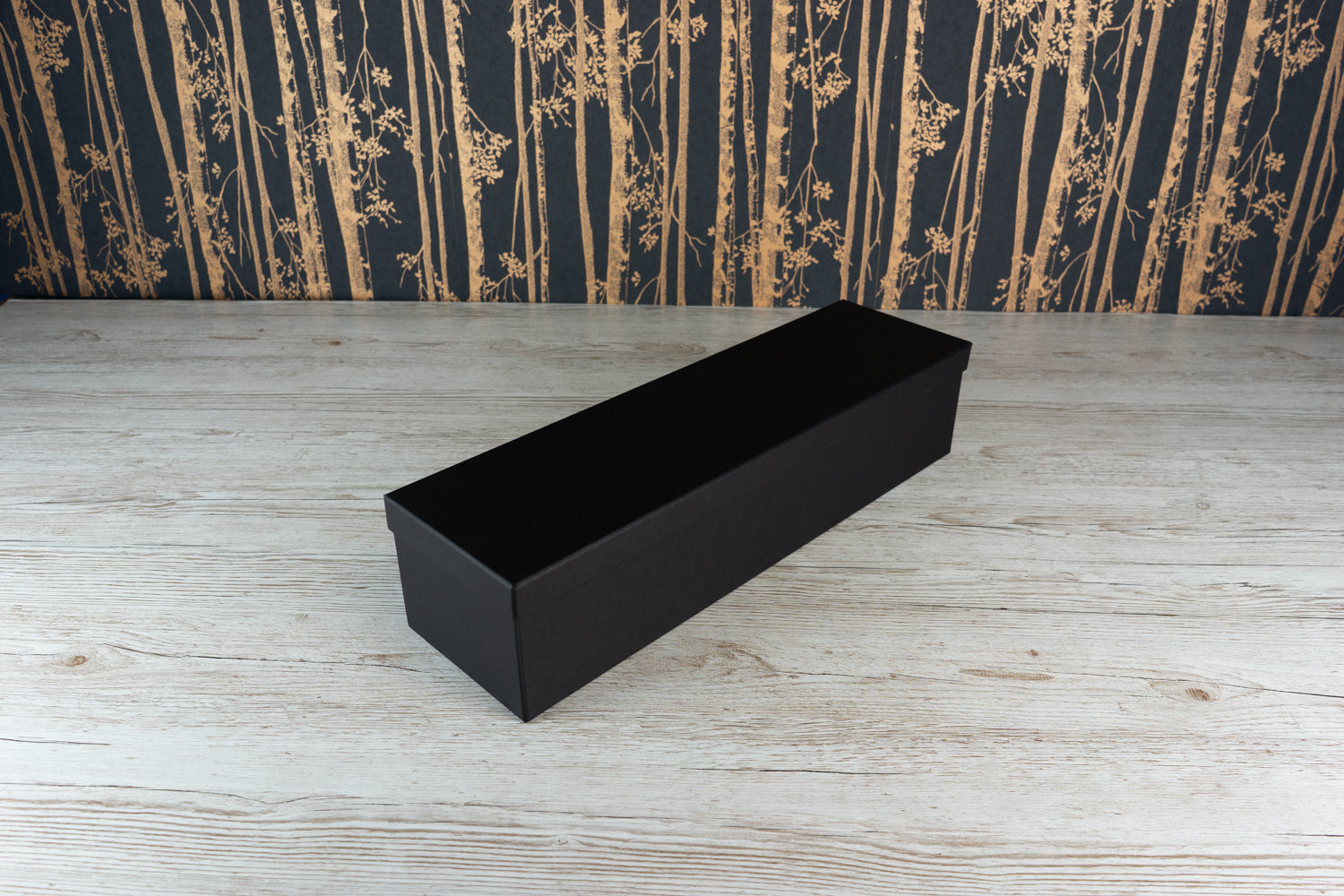 This box is produced in a strong 2mm thick board covered in an attractive black linen style paper with white inside. Only 40 left at time of writing
---