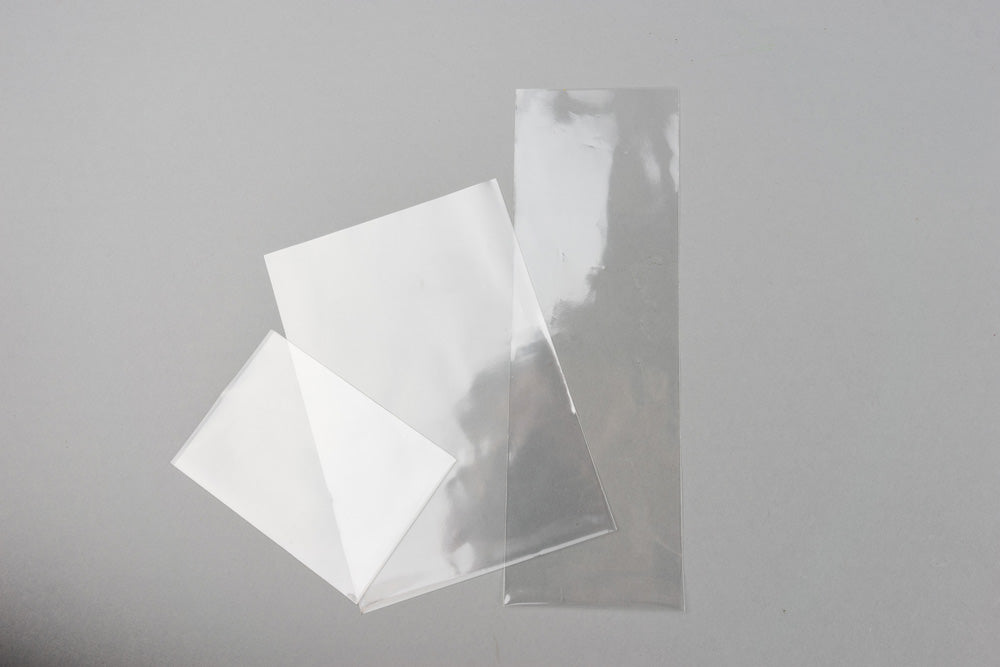 Clear Flat Polypropylene and Cellophane Bags
These are our totally clear, flat bags. Some have a self-seal strip – see the product code with /SS on the end.
They can be used for art, photography, cards, and even food!
All of our clear polypropylene bags are in stock with next day delivery available!
Offering high clarity, good shine & good rigidity. Produced in a 30 micron high quality polyprop, these bags are ideal for displaying greeting cards, lace, needlecraft, etc. They have built-in sparkle and do not attract dust.
Polypropylene Film Bag Video