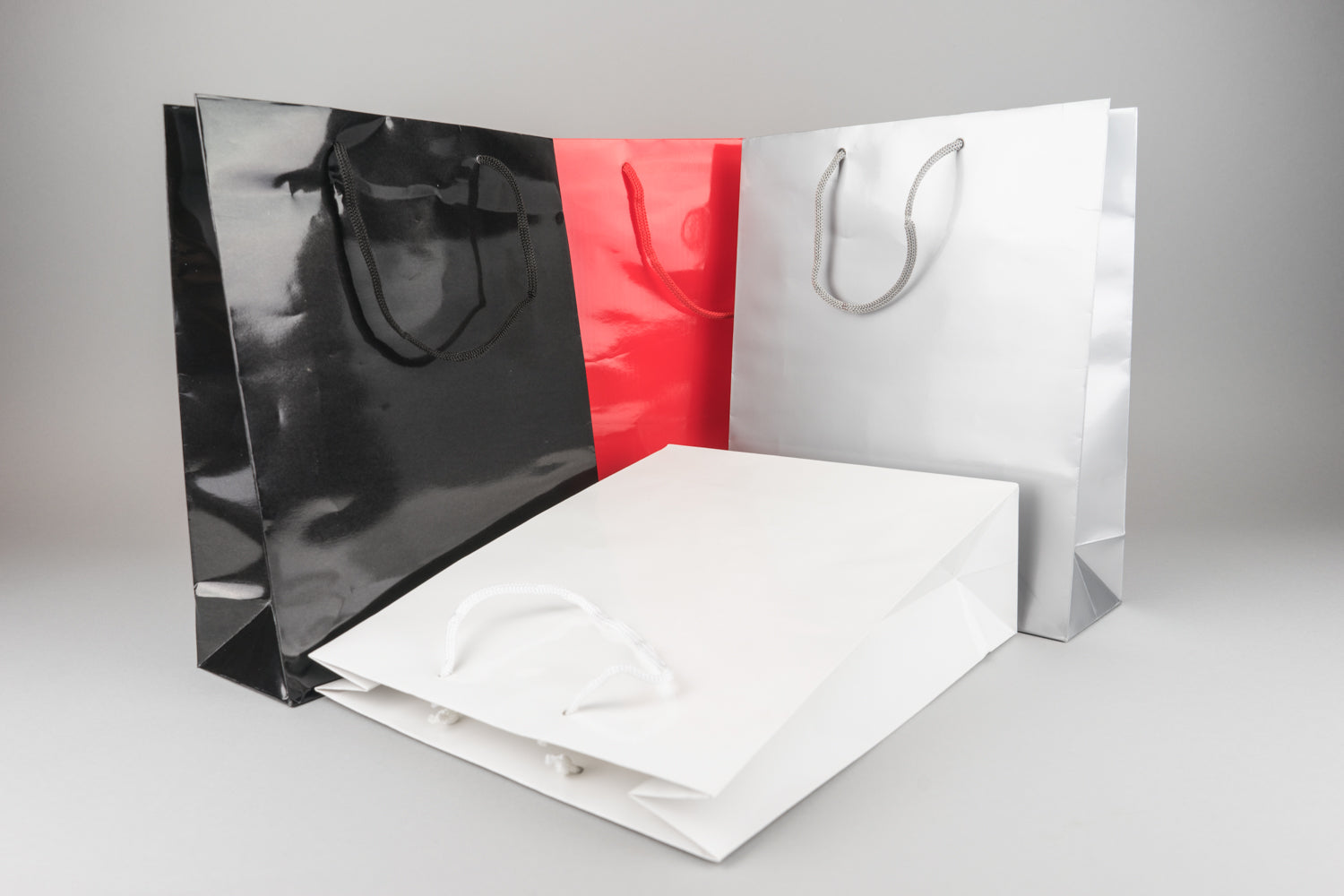 Gloss Laminated Carrier Bags
Luxury Gloss Paper Carrier Bags with matching colour string handles. 150 microns thick glossy laminate carrier bags. Available in three sizes: small, medium and large and in 4 colours: red, white, black, and silver.
These bags are perfect as gift bags for merchandise, or as carrier bags for retail use as they are a premium-looking carrier bag.
Gloss Laminated Carrier Bags Video