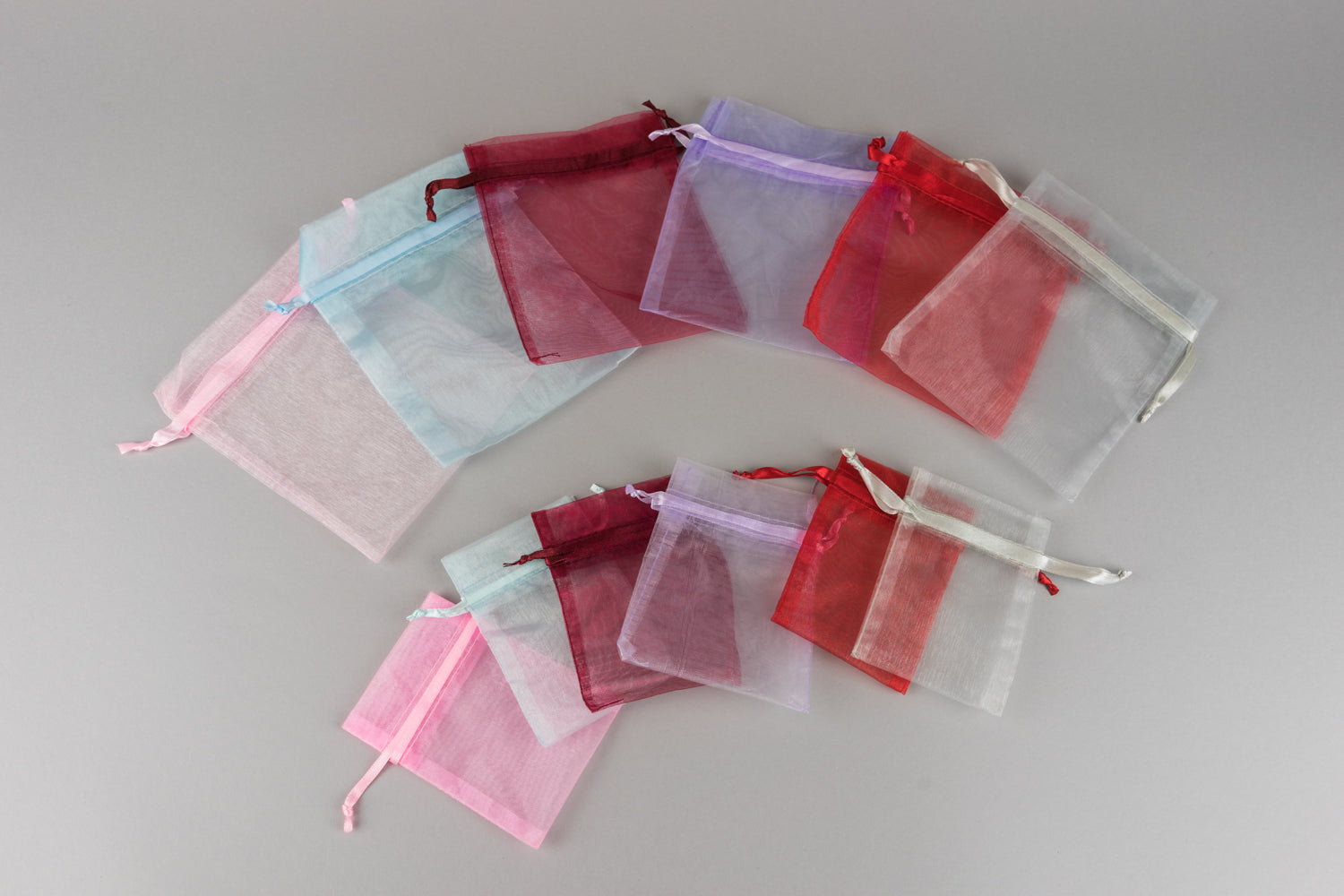 Organza (also known as shiffon) is a classic gift bag. It is strong enough but with an elegant and delicate appearance. These organza bags with drawstring closures give any gift a luxurious finish.
Please note; Measurement is from below the drawstring and colours may vary. Also colours may vary between bags as they are hand dyed.
Shiffon bags and organza bags are ideal for presenting luxury goods such as jewellery or wedding favours. Additionally, organza bags make a great gift bags for soaps, candles, perfume, scent materials (such as lavender) and many kinds of sweets, like chocolates, jelly beans and sugarred almonds.
This "shiffon" bag has a silk-like material, with a very fine weave, it's often used for weddings or for bridal accessories.
Available as wholesale or retail, with no minimum order! These organza or wedding favour bags are suitable for any budget.
Organza Bags Video