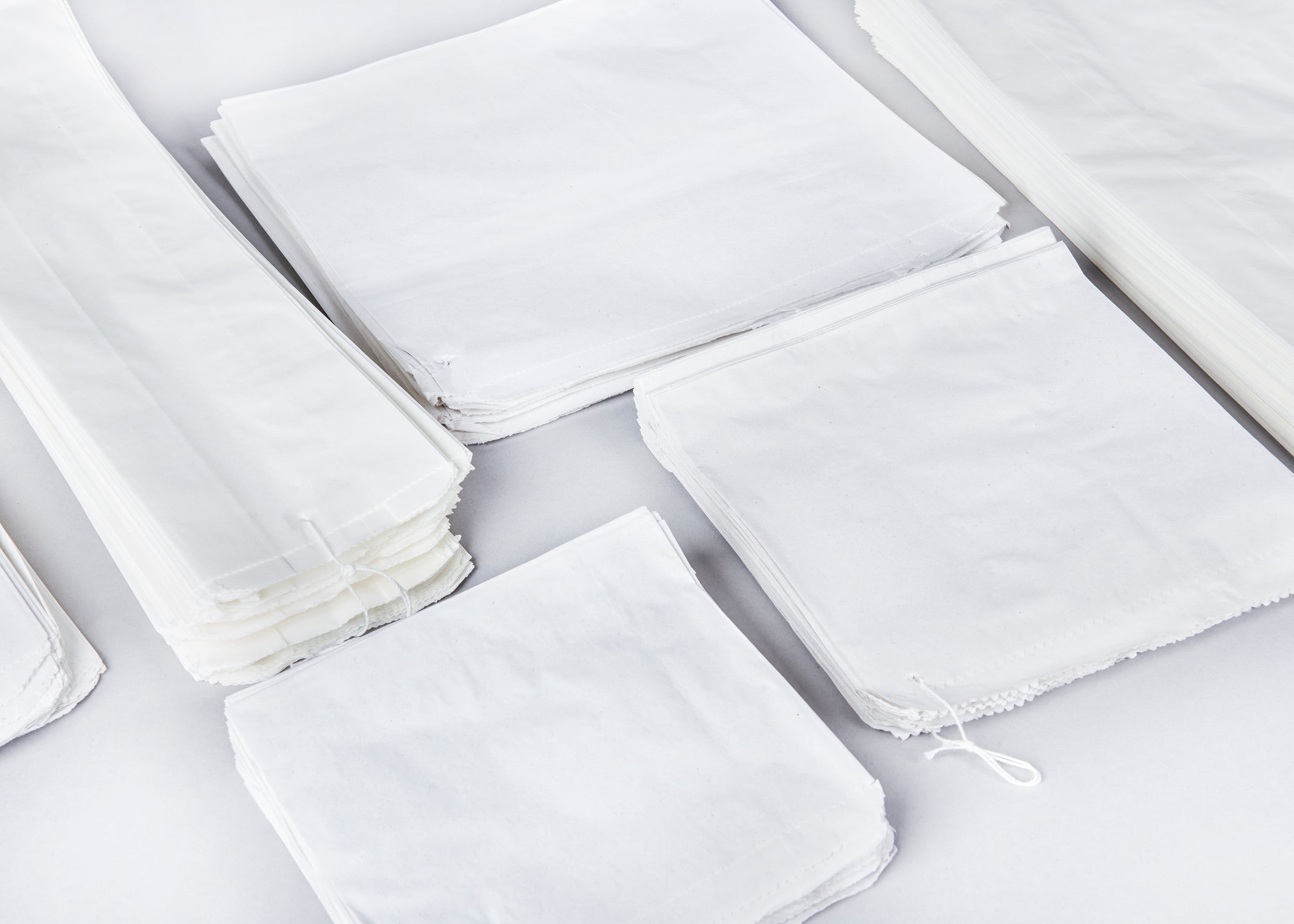 White Paper Bags - Strung
These white paper bags are strung for hanging or easy-tearing for quick access. Perfect as a counter bag for groceries and gifts.
Sizes, colours and thickness may vary slightly from batch-to-batch due to the manufacturing process.
Environmentally Friendly wholesale paper Bags
These bags are totally recyclable and biodegradable. Made from ~37GSM virgin paper.
Printed Paper Bags
For custom printed white paper bags contact us. Please bear in mind the minimum order for this is approximately 25,000 bags, in some cases more.
White Paper Bags Video