Black Friday Packaging Deals!
Introducing our first ever Black Friday event!
That's right, we too have jumped on the sales band wagon – but only because we think you deserve to have some great packaging deals! Click on the video below to see what is in store or read on for more information..
---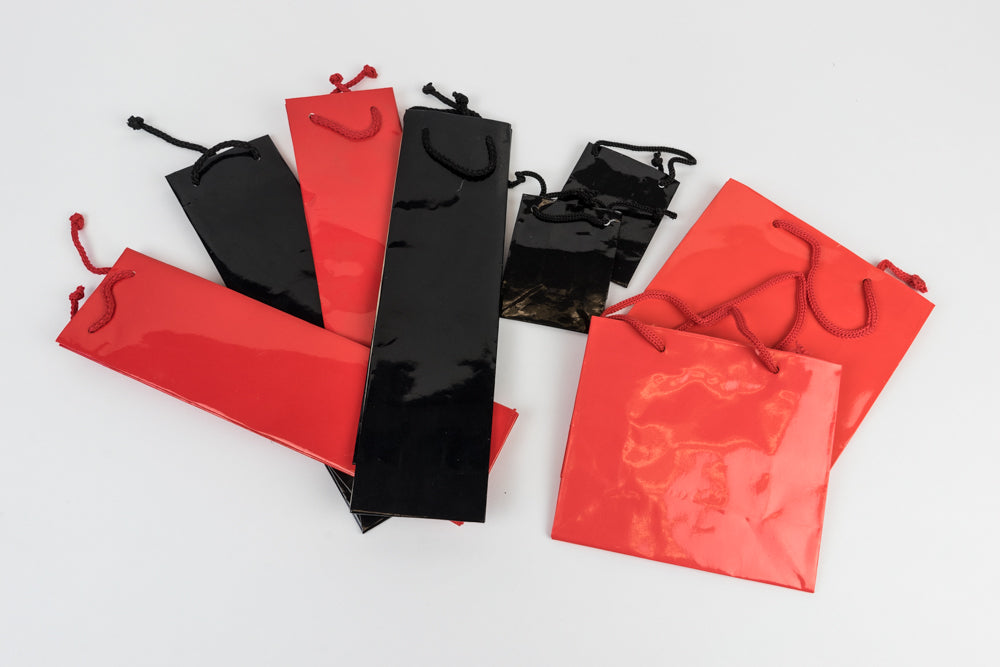 We have limited numbers of our high gloss gift bags available, and this weekend we expect them to sell fast!
*Buy over 100 gift bags, and we will send you 100 free bags of the same size and colour!
Offer limited to 100 bags per customer. Whilst stocks last. Unavailable in conjunction with any other offer.
---
These are very special – and big. Measuring 21 x 19″, a real bargain at roughly one-third of the normal trade price. They are slight seconds, and more details are on our Brown Paper Carrier page.
*Champagne not included!
---
We have many more bargains
This post is to tell you all about our sale / oddments section – the place on our site where bargains live. We have slight seconds, end-of-lines, specials, over-runs, bankruptcy stock and much more besides.
We strongly suggest you keep an eye on this section as we can put stock in here without notice.
Don't forget to view the Black Friday YouTube video above and subscribe to our channel, as we'll be posting many more videos in the New Year!
---