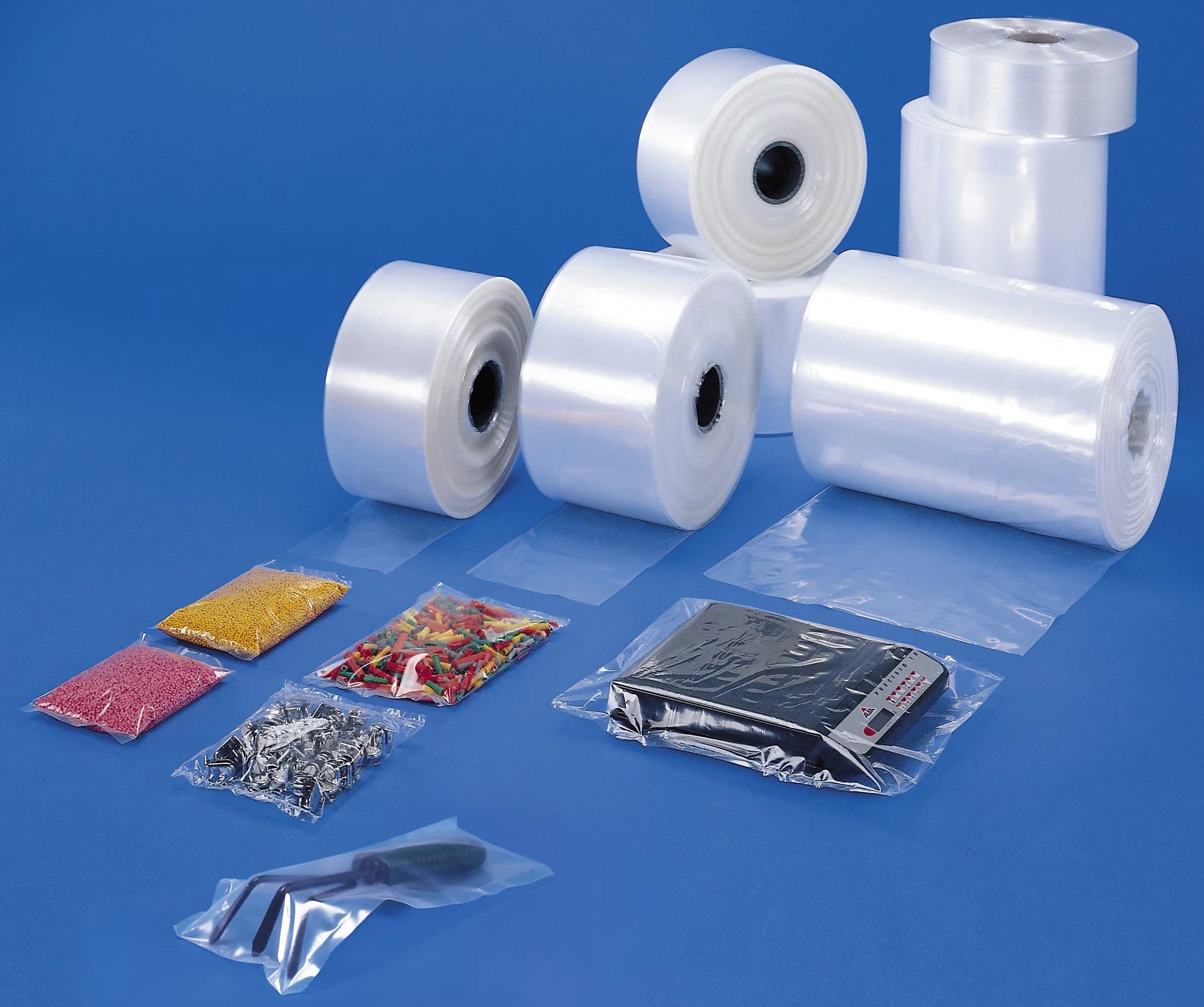 What is Polythene Layflat Tubing?
Layflat tubing is a continuous roll of polythene which has no seams. It is very easy to use by sliding your product into the sleeve, cutting to your required length, and sealing it.
Available in many widths in thicknesses.
Produced in virgin LDPE food safe polythene. Recyclable.
This is a light to medium thickness and has many uses. Can be sealed using a bag neck sealer, a heat sealer, a stapler (along with a header card) or simply knotted. This product is treated with anti-block for easy opening.
Polythene Layflat Tubing information
If you use this size in a round form the diameter is 32mm / 1 ¼". The weight of a roll is 2 kilos.
Bespoke Layflat Tubing
We can supply many other widths and thicknesses plus coloured tubing. Printed tubing (black ink only) is also a possibility.
Should you need it for commercial freezing then we can treat it with EVA to resist very low temperatures.
Rigid Clear Tubing
We have a premium solution that can be used in the same way as layflat tubing, but it can also be made up into a clear oval box or a clear round box.
We can supply you with this clear sleeve on its own, by the metre - contact us for more details or click the aforementioned links for more information.