Case Study: Case For Cooking
Case for Cooking: Easy-to-use spice kits and pots to make great home-cooked food.
We love food! We deal with so many independent, and larger companies – that make food and supply the food industry. Many of our products are food safe, or can be used along with a food-safe barrier such as a clear bag.
Case For Cooking is a brand-new business that uses our super-versatile Kraft Brown Gift Boxes – and don't they look great!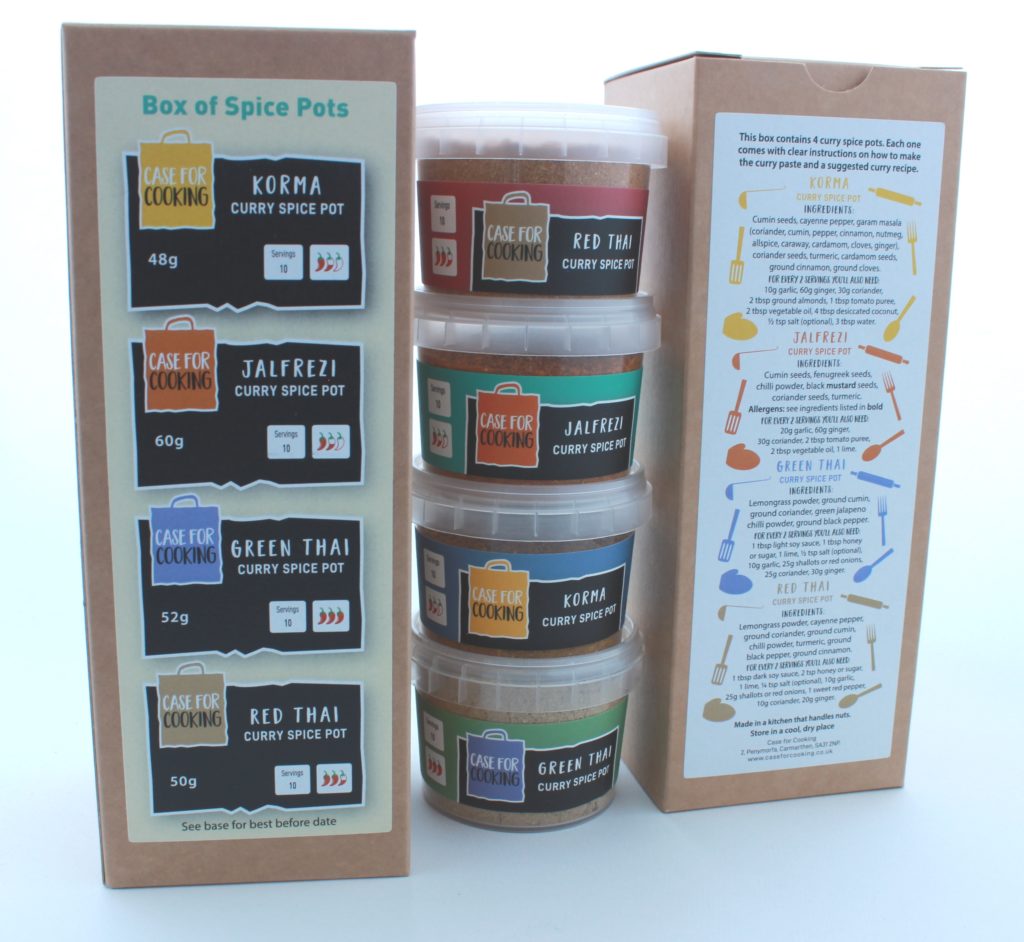 Using a nicely designed sticker for the front and back of the gift box, they've created a stylish look that fits their pots perfectly.
Case For Cooking – as well as any business that uses packaging, think that packaging is so important to them, and they use these recyclable boxes as part of their green credentials, read this quote from their website:
Packaging is a key issue for us, as we know it is for many customers too. Wherever possible, the packaging we use for our spice kits and spice pots is recyclable. We are also looking at ways to reduce the amount of plastic we use. These include refill packs and biodegradable bags and pouches which we are currently testing with our spices. We won't stop researching until all our packaging can be safely put in the compost bin!
Case for Cooking don't just use our boxes for their gift packaging though. They use a variety of our different sizes for storing finished goods and for delivering orders to wholesalers, retailers and individual customers. They also use our paper carrier bags (ink-stamped with their logo) for large orders received on their stand at food shows and fairs.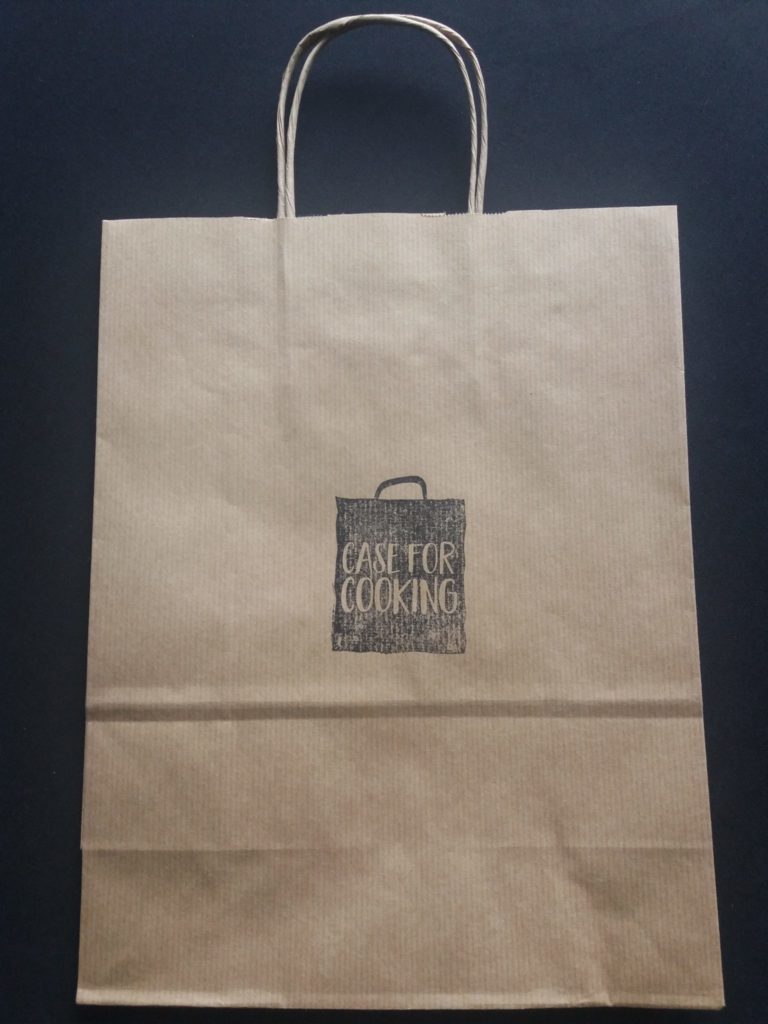 In their own words, "Everything we order from The Bag N Box Man is of excellent quality and so we can be confident that our products are safely and securely wrapped! We love the fact that we don't have to order in huge quantities: something that is key for us as a start-up. We also love the fact that delivery is always reliable: as a new business, we're still learning exactly what we need and when so knowing that we can always rely on prompt delivery means one less thing for us to worry about!"
More on Case For Cooking
We will certainly be giving their taste kits a try at some point in the VERY near future, and so should you. Keep an eye on their events page to see when they are exhibiting at an event near you >
---