We got in touch with Jo from Ness Soaps, a social enterprise based near to the banks of Loch Ness.
Ness Soaps are a product of The Calman Trust: they use our clear lid gift boxes for their product. You can read more about Clear Lid Gift Boxes here.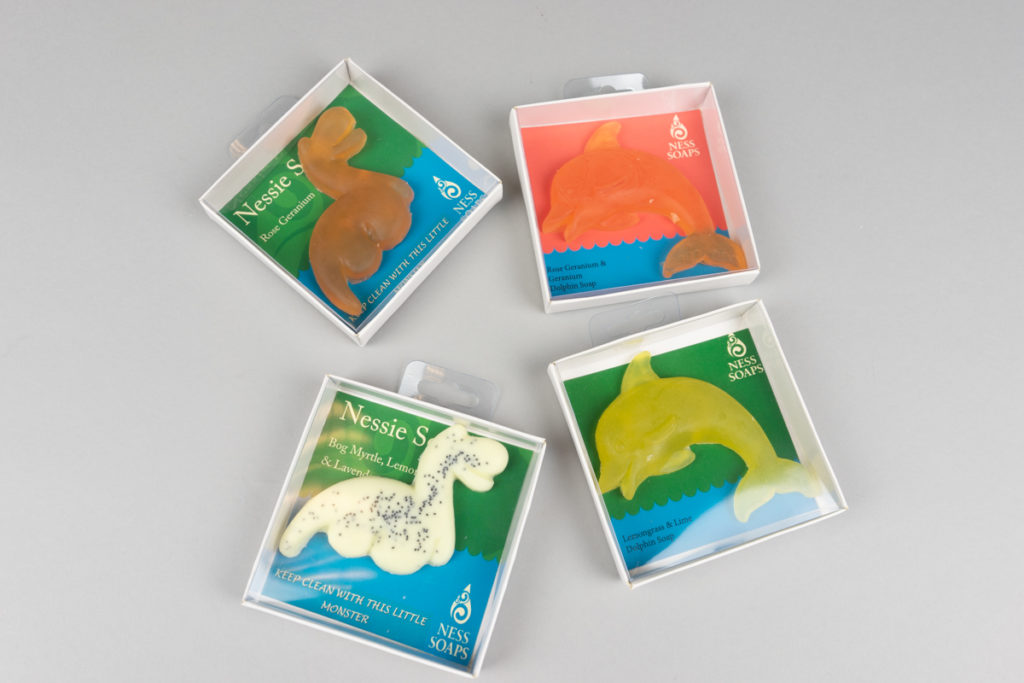 All profits from the sales of the products go straight back into supporting the work of the Calman Trust, which is a charity that works to improve the lives of young people in The Highlands. Young people are also part of the dedicated team working to produce the high quality handmade soap and bath products. The training team at Ness Soaps work with the young people and support them with their role so that placements are more than just a job – they are also a valuable learning experience.
The products, which are made using natural ingredients and essential oils, are never tested on animals and have been extensively tested by a fully qualified cosmetic chemist. Ness Soaps only use quality cosmetic grade colours and the products do not contain SLS foaming agents or parabens.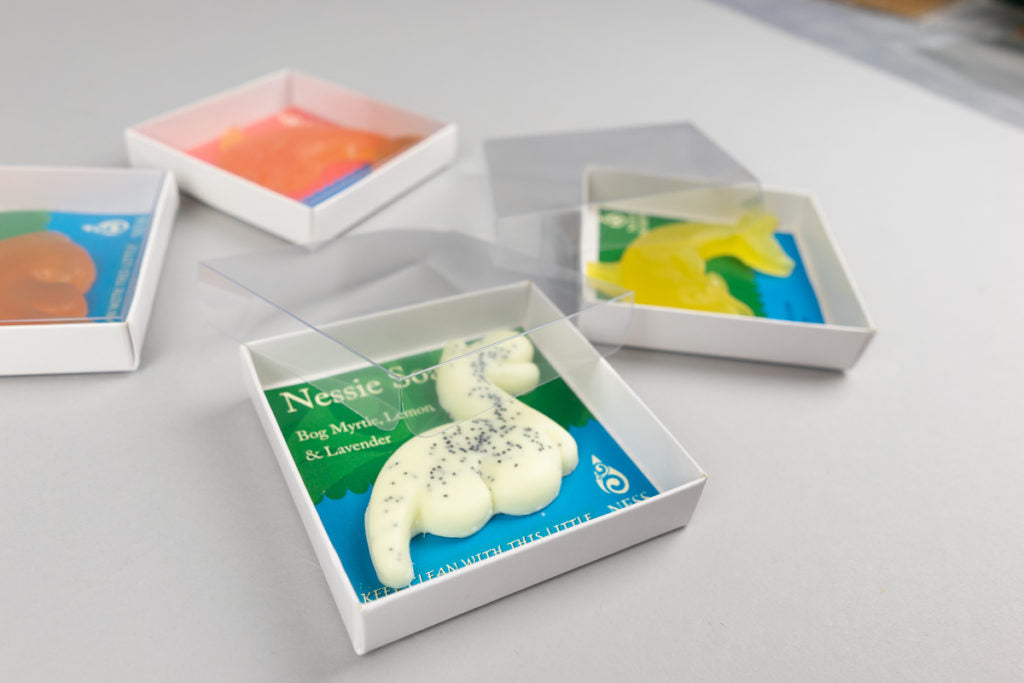 From Ness Soaps:
Our production, packing and labelling is not out-sourced so you will be purchasing a truly unique, Scottish product. We produce soaps for personal, hospitality and trade customers. Our product range consists of four fragrances available in Hand Wash, Hand & Body Lotion, Shower Gel, Shampoo and Conditioner: Lemongrass & Lime, Bog Myrtle, lemon & Lavender, Rose Geranium and Cinnamon, Orange & Ginger
We have a sample of these soaps on our desk at Bag N Box HQ and although we haven't used them yet – we can say that they do smell amazing!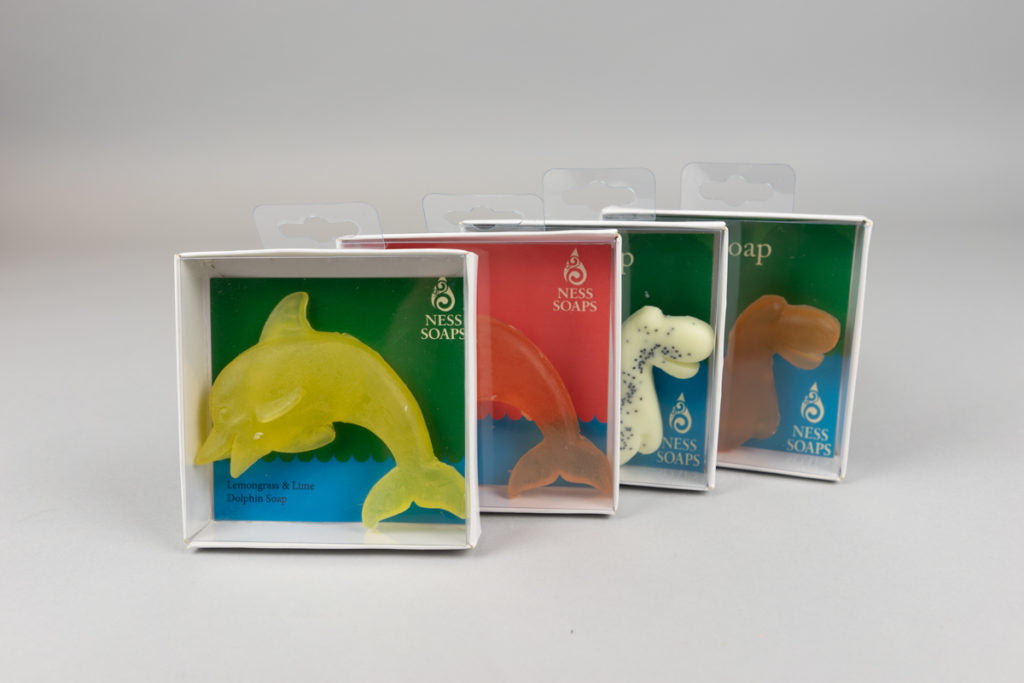 Ness Soaps use our window gift boxes to really show off their soaps, which they shrink-wrap and use a sticky euro-slot hang tab with.
This half-clear box is ideal for retail use. It can stand up on it's own or hang easily using the hang tabs.
Ness Soaps themselves had this to say about The Bag N Box Man:
'The service is fast and efficient, and reasonably priced. Ordering on their website is quick and easy. The boxes are a perfect fit for our Nessies & Dolphins, and as they have a clear lid the product is displayed really well.'
---