Case Study: Three Bears Bakery
​Three Bears Bakery is a Worcestershire-based bakery, operating from the home of Nicky, who lovingly makes a wide range of cakes such as drip cakes, macarons, cupcakes and traybakes (to which we can personally vouch for at The Bag N Box Man – having ordered the Halloween traybakes last year, they were delicious!).
​Three Bears Bakery use a wide range of our cake supplies, such as our cake boxes, cake boards and drums, baking parchment, and even our corrugated boxes for posting her traybakes and macarons out in.
We supply many bakers and cake makers with cake boxes and baking supplies, hopefully this post will give you some inspiration on how you can think outside the box (or inside, in this case).
If you need some more inspiration, we have a blog post about the Ten Best Products for Cake Makers and Bakers.
But what she is best known for, are her amazing drip cakes with fabulous designs and amazing cake toppings and toppers. Her photos have been so popular that fellow-cake makers have been so inspired by her designs. Many of her followers have seen the clear round cake boxes that she uses and have come to us to supply them, too.
If you are ever passing near Worcestershire, you should place your order with Three Bears Bakery. You will not regret it!
Here are some more photos of her drip cakes with our clear round boxes: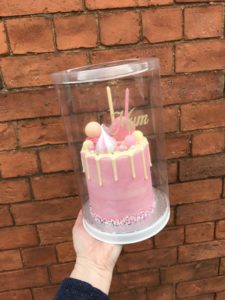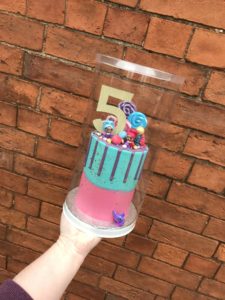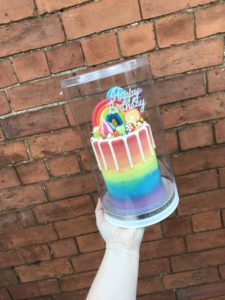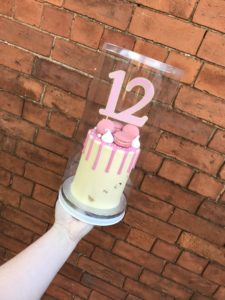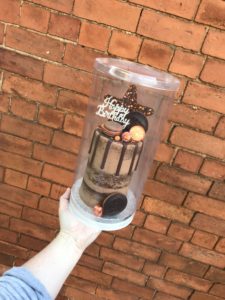 ---