Custom Made Presentation Boxes
Product Focus – Presentation Boxes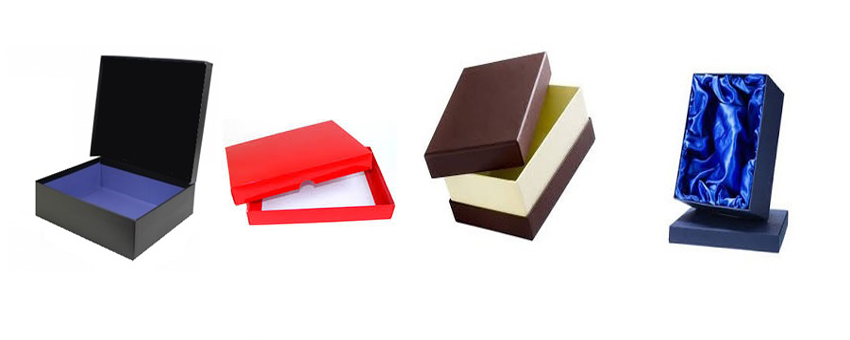 What is a Presentation Box?
They are high quality boxes, made to measure for your presentations, awards ceremonies and as special gifts. Made from up to 90% recycled board. They can have lift off or hinged lids, platforms or even satin lined.
We can supply any quantity of specially made boxes to your own custom size in a large variety of colours, with custom printed papers and board weights.
Whatever you're looking for, it's likely that we can produce something at a competitive price. Just click below to get a quote …

How are they made
At our factory we can custom make a large range of styles, from hinged lids, satin lined, platforms or just a simple presentation box with a lift off lid. We can cover them in your own printed papers or you can choose from a large range of stock colours. Take a look at how we make these below:
What info do I need for a quote?
Our quote form will walk you through all the information we need to give you a quote, this includes:
We ask for the internal measurements so that we can guarantee your product will fit, if you measure the item going in the box and allow a few extra millimeters we can then make the box so that it fits your item snugly.
Again, we need the measurements you want the box internally, making sure it will fit your needs
We can custom make anything from one box upwards.
Your required delivery date
Just to make sure we can meet your deadline, you don't want the boxes turning up late!
You can choose from our wide range of stock colours, or you can provide your own papers (we will just need to have a sample to test)
You don't need to tell us if you don't want to, but it helps us to gauge what grade of board to make the box out of, ensuring it is strong enough for what you need.
Get a quote today
---