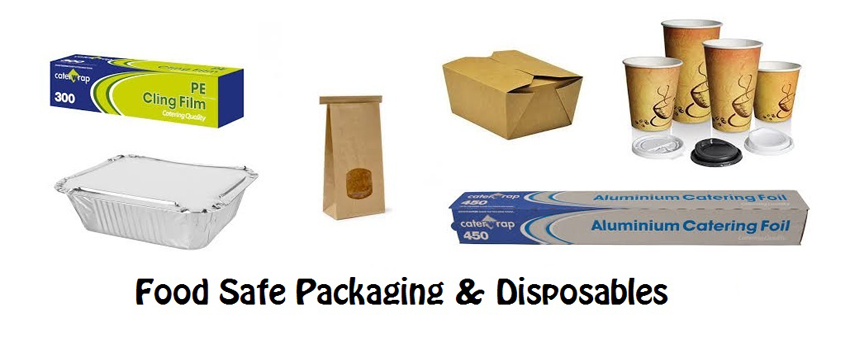 This week we thought we would focus on one of our long standing customers in the cafe/deli sector.
It can often be daunting looking at our vast range of products, it can however be a little easier to visualise when we look at another business in a similar field. We will be choosing different business sectors over the coming weeks, looking at what we can supply to make the running of your business even easier!
So the cafe/deli sector …
Probably easier if we take a look at the different sorts of things they sell and how we help them at present.
Baguettes & Sandwiches
They sell a lot of cold takeaway baguettes and sandwiches, for this we supply them with our Imitation Greaseproof paper this is really handy for wrapping baguettes and sandwiches for customers to take away, we also have plain baguette bags and window baguette bags if that's what you need. If you prefer to pre pack your sandwiches and have them ready to grab in a fridge then we have Sandwich Triangles for you.
Jacket Potatoes & Burgers
Clearly most people ordering a jacket potato or burger want them to stay fairly hot until they get chance to eat them. We sell a range of EPS food boxes designed to keep food warm and they also are pretty cheap to supply and make it easy for the customer to eat from, especially when you supply them with our disposable cutlery.
Hot Panini's
Again people buying these hot want them to stay hot until they get back to their desk or outside at least. We have a couple of the most popular sizes of Foil Lined Bags, designed to keep any grease in and keep the food nice and hot.
Salads & Deli Items
Some places will sell pre packaged salads and others offer a pick & mix your own, either way our large range of salad containers offers you whatever size you may need.
Soups & Noodles
Soups are fast becoming one of the best sellers in cafes, they are cheap to make, easy to store, quick to serve and customers like them as they are handy to grab and takeaway.
We have a range of leakproof containers that are good for all types of food, but especially soups and noodles.
Ready Meals
Another growing market, as people tend to be steering away from the supermarket ready meals, the deli trade are seeing a growth in people buying their ready meals. If you are queuing up for your lunch and you see a ready meal (without all the nasty preservatives etc) on the shelf that you can take home and just pop in the oven … would you be tempted?
We offer different sizes of Foil Takeaway Containers, these are suitable for fresh or frozen food and can be popped straight in the oven.
Muffins & Cupcakes
Who doesn't like a good muffin? This market accounts for a huge profit boost for most food businesses, and are referred to as the 'impulse buy'. You are standing waiting for your food or to pay and you spot a scrummy muffin, how many of us have picked one up to eat later?
We sell a huge range of boxes for cakes, muffins and cupcakes, so you can find a suitable box at a great price to make your product look irresistible.
Cake Slices
Another one of those (spot it and want it) treats that usually sit right in your eyeline. We have boxes to suit all types of cake slice you may want to sell in the fridge or for a customer who wants some to take away.
Fudge & Sweets
Another impulse or gift buy is the fudge and sweets market, the options of what you can sell are endless, but rest assured we have a bag size to suit and make your food look fantastic with our Clear Food Bags.
Coffee & Tea
A lot of deli businesses these days are looking to sell their own coffee or tea brand, it may be just the coffee they use in their machine, but if the customer likes it why wouldn't they want some to make at home!
We have some great window tin tie bags that can also be heat sealed, these look really professional on the shelf and don't cost the earth to buy.
Now let's take a look at the Catering Disposables we offer
Every food business needs to comply with food hygiene regulations and every food business uses certain disposables, so let's take a look at what we can offer.
Serviettes
Surely a must for all cafes, takeaway and deli businesses. We offer either a single or double ply option, so whatever your budget there's something to suit.
Films, Foils & Greaseproof
We covered this area a bit when we looked at sandwich wrapping. But again every catering business uses cling film, foil and greaseproof at some point. We sell catering sizes at a fraction of the price of supermarkets or even the cash & carry's. Check out the range we offer, you won't be disappointed.
Disposable Cups
What cafe or deli doesn't sell takeaway drinks? Some will supply a cheap polystyrene cup and some will go for the more luxury ripple cup. As you can imagine we sell them all with the sipper lids to go with them and stirrers if you need them.
Paper Plates
While we appreciate that not all places will use paper plates, we couldn't leave them out!
Deli Wrapping Sheets
Some places will use these for cheese, some will use them for meat. Whatever you need to wrap we have a solution to suit. Our film backed deli sheets are great for wrapping raw meats, cooked meats and cheese. We also have clear food safe sheets for anything you can think of.
Vacuum Bags
Maybe more aimed at the butchers out there, but some deli businesses will have a need for Vacuum Bags, we have a massive range of sizes all suitable for a vacuum chamber machine.
Disposable Paper Towels, Paper Hand Towels & Toilet Rolls
As the title suggests, this paragraph covers a lot! We have many different sizes and colours of paper centre feed towels, a range of paper hand towels for dispensers and of course who doesn't use toilet rolls? We have different sizes, core options and luxury.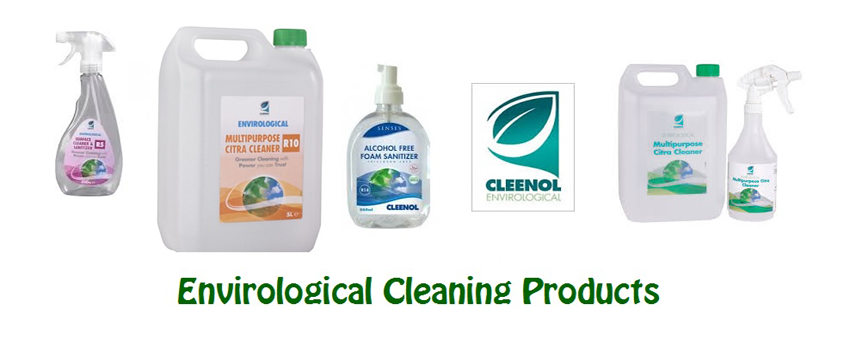 Finally … We have covered the most popular packaging for hot and cold food, how to keep it hot, different ways to display it. We have also had a look at all the extra disposable items we sell to make storing and wrapping your food easier.
Now let's take a quick look at how we can help you to keep your business clean and comply with the food hygiene regulations. Let's face it, no one wants to eat in an establishment with a poor food hygiene rating and good practices and keep things clean is what all inspectors look at.
Killing Bacteria
We sell an eco powerful bactericide for use in one stage cleaning and sanitizing. An effective liquid hard surface cleaner capable of removing a wide variety of ingrained and greasy soiling.
Contains no perfumes, so is non-tainting and therefore food safe, making it ideal for cleaning of food preparation areas and areas involved in the processing of meats, cream and other foods that may carry high risk of bactericidal contamination. May be used to clean and disinfect all hard surfaces including fridges, freezers, cold displays, salad bars, microwaves, stainless steel surfaces, canopies and chopping boards.
Effective against Salmonella Typhimurium, Listeria Monocytogenes and Escherichia Coli.
Multi Purpose Cleaner
Phosphate, Sodium & Potassium Hydroxide Free Multi Purpose Cleaner
Concentrated, designed for areas where waste product can only be disposed of in storm drains. It is a safe alternative to many highly alkaline products designed for similar tasks. Satisfies all international tests carried out on unicellular algae and invertebrates representative of both fresh and salt water environments.
This product is biodegradable, contains no phosphates and has minimal impact upon the environment.
Heavy Duty Cleaner
No Caustic Additives, Heavy Duty Cleaner
An unperfumed concentrated general purpose heavy duty cleaner and degreaser designed for use in areas where a non-perfumed cleaner is required. Ideal for use in commercial catering and kitchen environments. A formulation with no caustic additives.
A safe alternative to many alkaline products used for similar tasks. Ideal for use on floors, walls, external and internal surfaces of catering equipment, canopy filters, canopy hoods and fat fryers. Can be used through pressure washers and steam cleaners.
Washing Up Liquid
Phosphate Free Washing Up Liquid
A concentrated formulation designed to cut through heavy grease and grime. For the manual washing of pots and utensils. Contains no unnecessary perfumes or dyes and is clear in colour.
Formulated from renewable resources including vegetable derived surfactants and betaines. pH balanced to neutral.
Hand Soaps
A non-perfumed, non-tainting cleanser ideal for use in food preparation areas. Protects hands against hand and food borne infections. With added emollient to leave hands feeling smooth and conditioned.
Contains vegetable derived surfactants, betaines and glycerine. pH balanced to neutral, Biodegradable, contains no phosphates and has minimal impact on the environment.

Still can't find what you are looking for?
This is just a sample of what we supply to one of our cafe/deli customers. You maybe looking for something that we have not listed above, if so don't worry, we can probably help.
Simply browse through our website, or click on the 'live chat' button in the bottom right hand corner and one of our friendly sales team will guide you through to the right section.
Thanks for reading !
---