New year new us!
Happy new year to you, we hope you had a wonderful Christmas break. As with many of you, this year here at The Bag 'n' Box Man we have set ourselves a new years resolution, to be far more social. We have a lot of exciting things up our sleeve for 2021 but we want to be able to share our journey with you, and what better way than to connect with us online.
Are you connected with us across our social media channels? We have tonnes of packing ideas, inspiration, custom packaging, special offers and much more to share with you.
---
We love to see your packaging ideas too, so please remember to tag us or, better still mention us, on Instagram in your uploads so we can share them with our followers too. We're a small business here to help other small businesses, this has been true from day one, networking is key and we are keen to be far more active online from now on!
So please join in the conversation, tag and mention us as much as you can, pop us in your stories, if you're posting a picture of your products in our packaging, please make sure we see it. We will be running a more customer spotlight type posts and we want to make sure you are involved!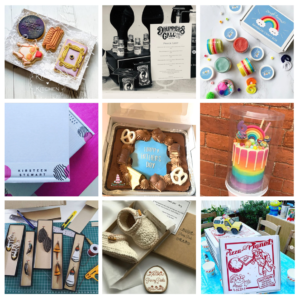 @Bagnboxman
#Bagnboxman
---