Important Service Information!
(This might be the worst kept secret ever, but we are just bursting with excitement!)
The Bag 'N' Box Man is rebranding to Meanwell Packaging
on Monday 6th of September!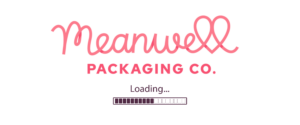 New name, new and improved range of products and services and of course, a brand spanking new website, for more information please check out our recent post, We Are Rebranding!
As such we have few things left to do in order to make the switch over as smooth as possible…
www.bagnboxman.co.uk will be closed for maintenance
on Tuesday 31st of August from 12pm.
So if you have packaging orders to place, please make sure you do so before this time.
For our existing customers and anyone on our mailing list, we will send links to the new website on Monday 6th September, the moment we go live!
If you haven't done so already please join our mailing list by entering your details below. We are so excited about the next step in our journey and can't wait to see you when we return as Meanwell Packaging!
From the bottom of our hearts, thank you for all of your support so far,
Terry (aka The Bag 'N' Box Man) ( aka Mr. Meanwell)
and the team x
---