Packaging! A subject which many business owners spend a lot of time on, and justifiably so – packaging could be the difference between making a sale or not.
Gift boxes are an ideal way to show off your products, and they need not be expensive. We stock many gift boxes in different styles, sizes, colours and shapes. Hopefully this guide will give you some ideas on what kind of box you might need for your products.
When you order from us – note that we only ever charge cost price on postage and there is NO MINIMUM ORDER value! Meaning you can just order one gift box if you wish. If you need any advice, our helpful staff are available Monday to Friday from 9 am, and close at 5pm (3:30pm on Fridays).
All of these gift boxes are recyclable!
---
One of our most popular gift boxes, the kraft brown gift box has a white internal finish and a kraft board outer. These gift boxes arrive flat for optimal storage and are very easy to put together. They are beautiful on their own – but are also highly customisable. We can print onto these if you order 1,000 or more or some of our customers use a rubber stamp, stickers, raffia string or luggage tags to add their own style.
---
These white gift boxes are almost identical to the little white medicine boxes that you get from an over the counter prescription. Very affordable, and highly customisable just like the above brown gift boxes – however, to print onto these the minimum order value is significantly higher.
---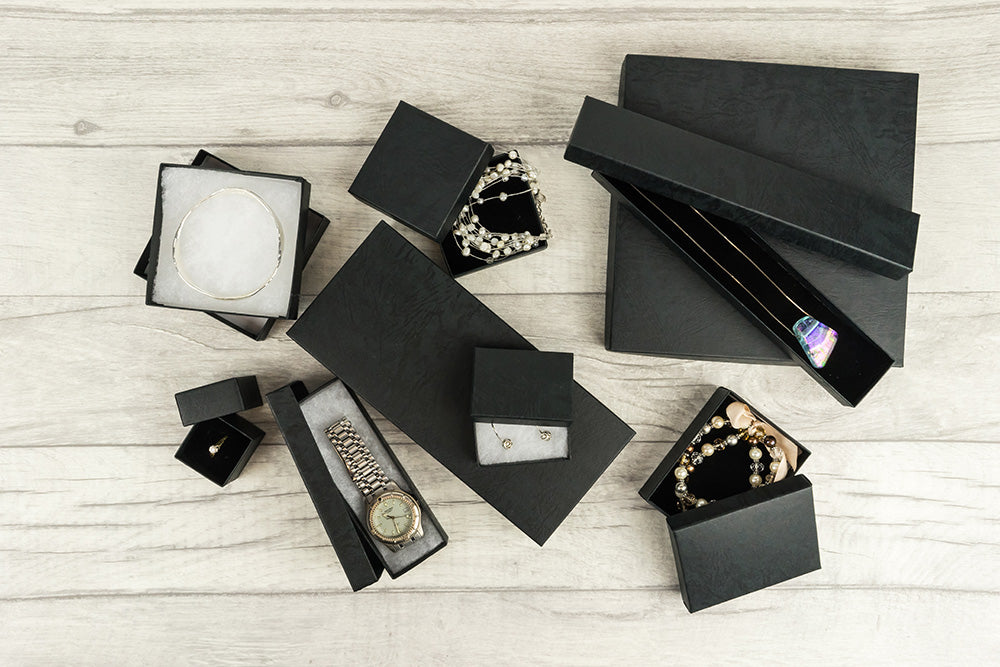 The classic black gift box. Very popular with jewellery makers because of their high-end premium finish – without the cost! These are rigid boxes, meaning they do not arrive flat for you to assemble and are therefore slightly sturdier and heavier which then protects the product inside. Most of these come with white wadding, but the ring and cufflink box come with pre-cut foam inserts.
---
When all you need is a container to protect your gift. These clear gift boxes are made from transparent PVC and are great if you want to show off your products at the same time as protecting them from dust or little fingers!
---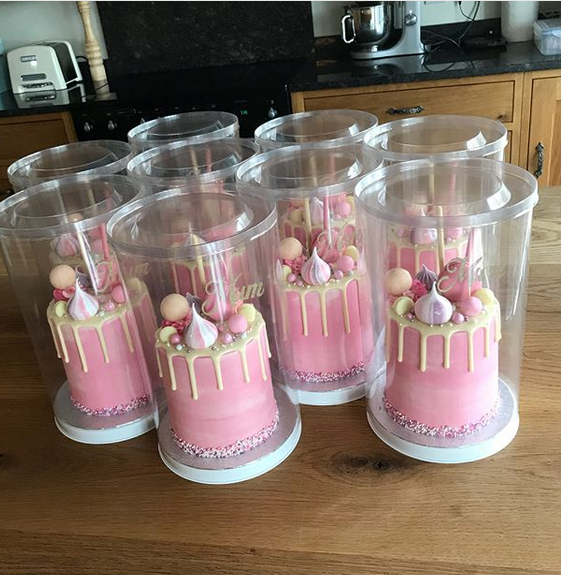 These clear round boxes have recently been incredibly popular with cake makers! They're such a beautiful yet low cost box, that makes them perfect for storing tall cakes in. This is essentially a build-it-yourself box, where you buy the sleeve on a roll, cut it to the required height and pop in your clear or white end-caps.
---
Our clear oval boxes are from the same "family" as the clear round boxes (above), but the only difference is that you put frosted end caps on the inside, instead or round end-caps, to make up the shape. What you are left with is a unique, beautiful and versatile container suitable for a wide range of uses.
---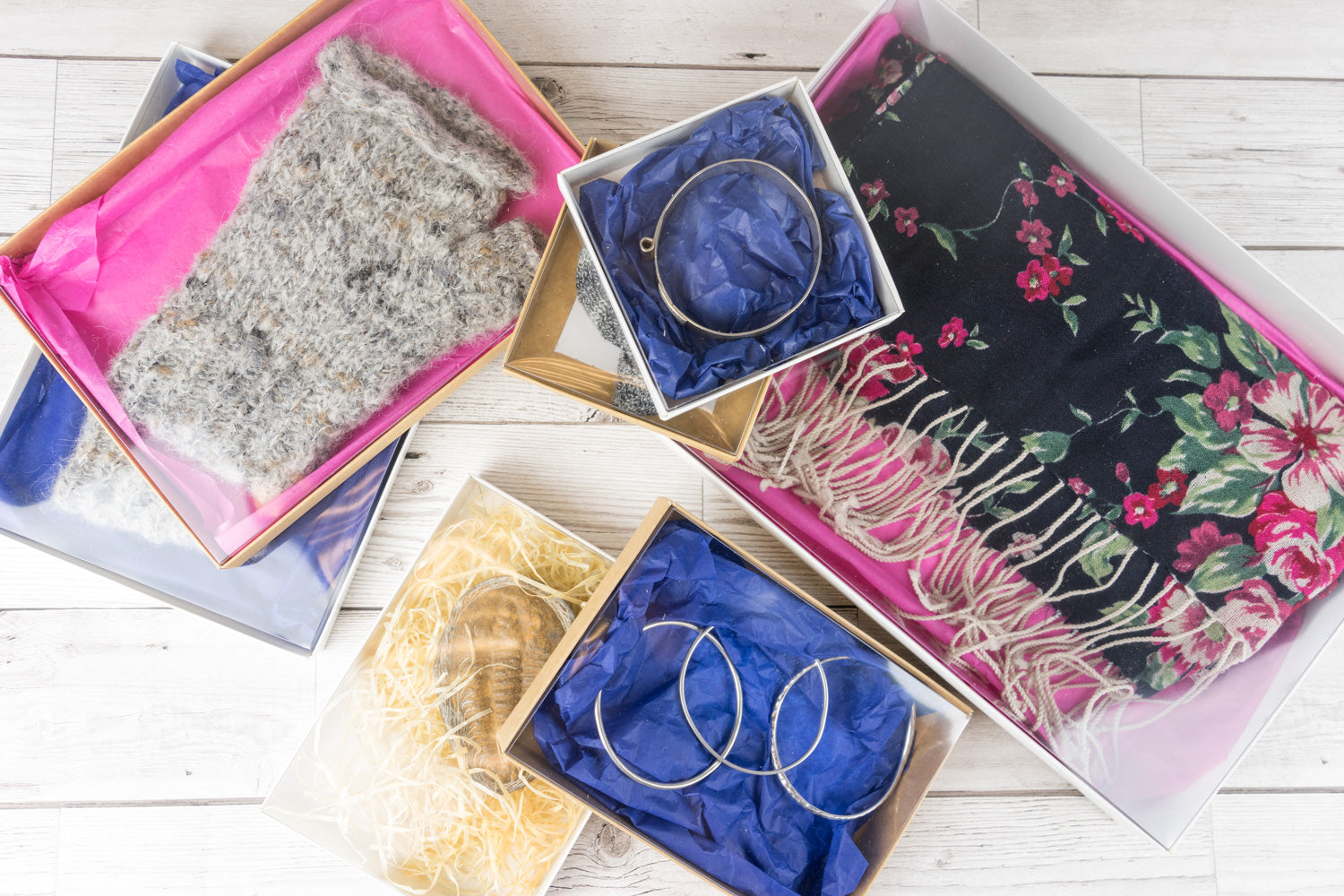 These are very special, when you need the rigidity of card but still want to show off the product on the inside. Our clear lidded gift boxes are the best of both worlds and used by a wide range of businesses to display their products.
---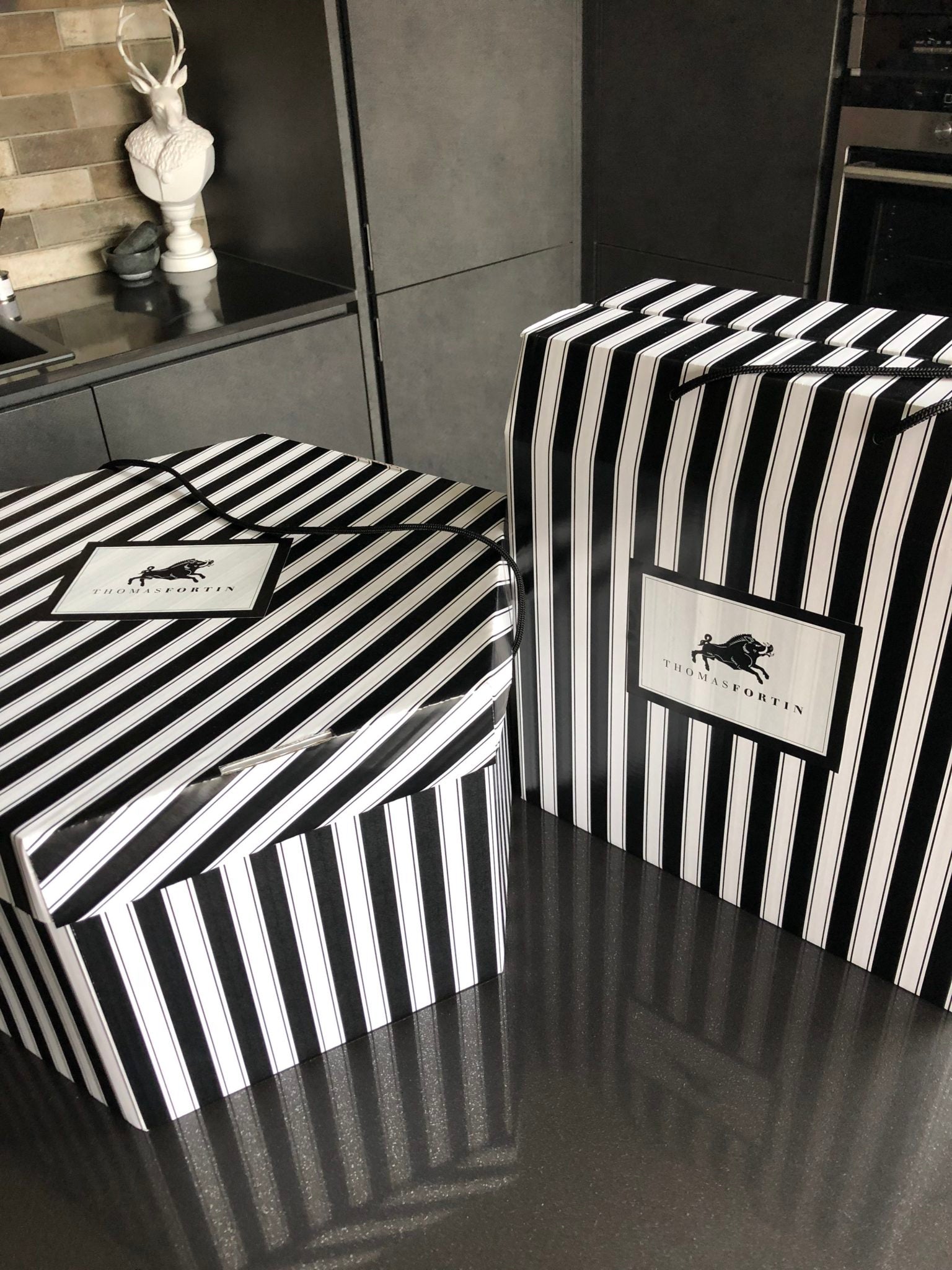 These premium gift boxes are suitable for anything from fashion and wedding items or the generally more bulkier product. These gift boxes are slightly larger than our other gift boxes. The classic black and white stripe is a retro look but we do have other colours and stripes available – and we can even print your own design onto the lid of these boxes!
---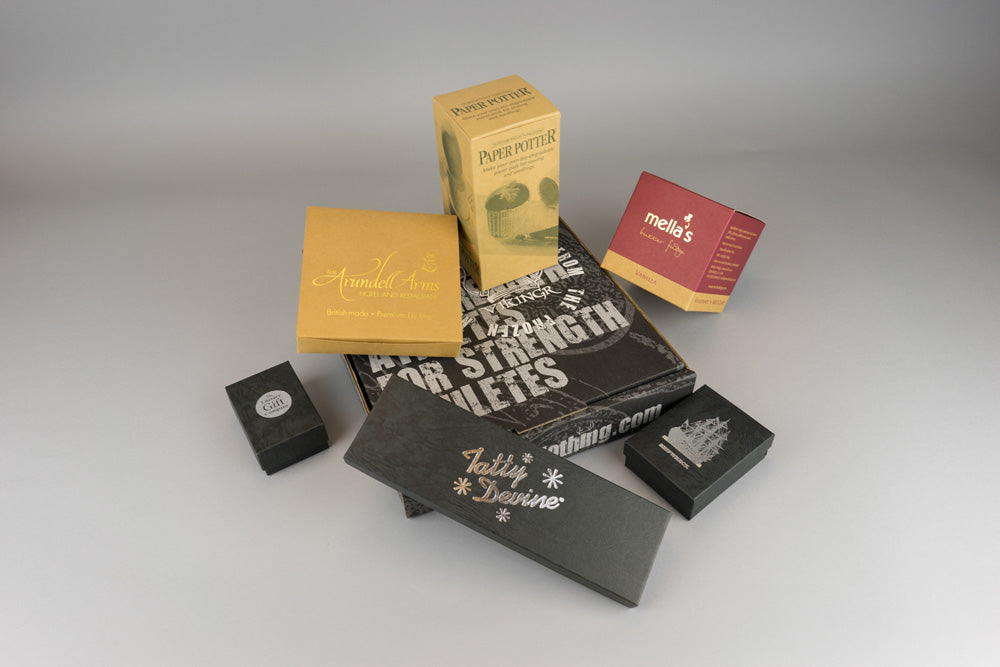 We are able to printo onto most of our stock boxes, or can even custom make cartons to your specifications. Our presentation gift boxes are perfect when you need a special box to your exact specifications.
---