Introducing – Premium Gift Boxes!
Not actually a new product, but a new name! we've always struggled what to call these boxes but we're so pleased to finally settle on a name for the entire range.
The Premium Gift Boxes come flat, are very easy to assemble and come in seven colourfast ink colours. All these boxes are acid-free – which means they are ideal for fashion items, textiles or paper based goods.
You can use them for whatever reason (doesn't have to be fashion!), and there are plenty of sizes and styles to choose from! We have customers using the boxes for kraft beers, whiskeys, or even some are using the "satchel" type boxes as wedding post boxes.
We also make hexagonal hat boxes in the same board and inks.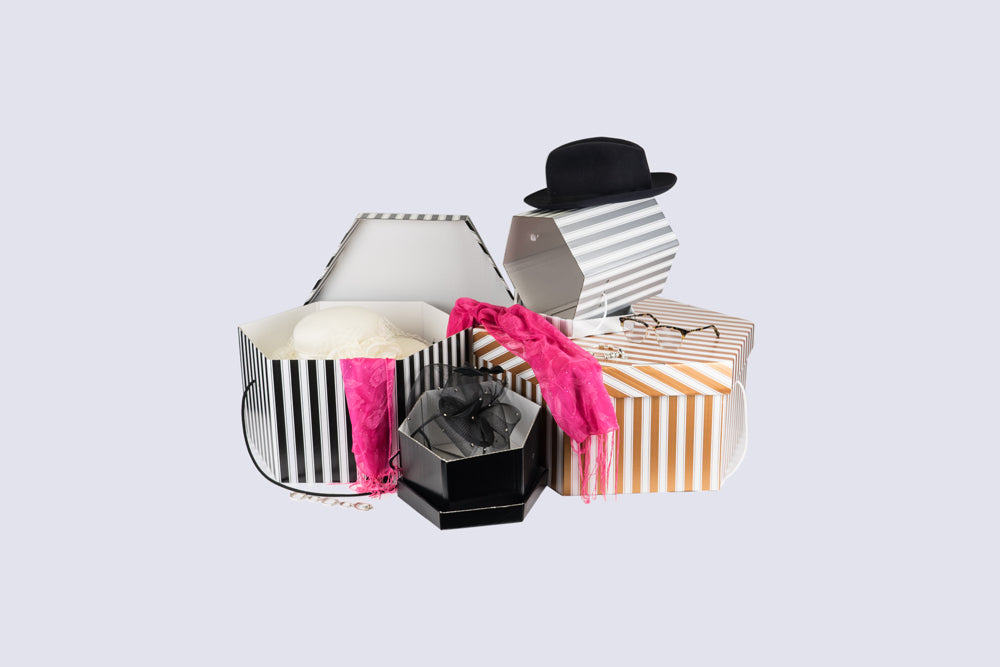 ---