How important is product packaging?
How many of us have bought things online that we quite simply didn't need? These throw away purchases are often bought on a whim and as quickly as the decision to add to basket was made, they are so easily forgotten about.
Note to selves: we did not actually need that motorbike pizza cutter…
Think back to your last throw away purchase, do you remember the packaging it was delivered in? Most likely a padded mailer or generic box. Of course there is nothing wrong with this, so long as it did the job and ensured that your order was delivered in one piece.
Have a think about the brand that you purchase this item from, do you remember them? It is quite likely that the answer to this question is a hard 'no'.
Now turn your attention back to your company, products and customer experiences. You put so much love and attention into designing and making your products. Listing your items online, or setting up your store and directing your customers to the right place. You understand your unique selling points, what sets you apart from your competitors and what a difference your products can make to your customers lives.
The killer question here is, have you done enough to ensure your customer knows all of this, to make your brand memorable, even after the products have been delivered? Could you be selling yourself short?
Product packaging is the best way to make a great first impression for your customers.
Imagine your customers receiving their orders, I am sure the immediate thought now is that a throwaway buying experience would be the furthest thing you would want for your company. So how do we ensure this isn't the case?
Let's take a look at your product packaging, now is the time to make sure it is truly working for you. As humans we base a lot of our choices on first impressions without even knowing it. A firm handshake and sincere welcome from someone well presented would make a great first impression, that is why we don't wear trainers to business meetings, right?
In the world of eCommerce, your products being delivered to the door of your customer is the first physical touchpoint your customer has with your business, and your product packaging is the handshake and first impression for your customers.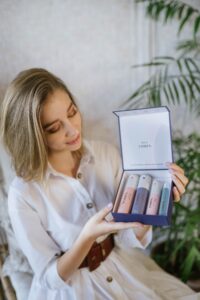 So much more than a box:
In the world of custom packaging there are many ways to ensure your own personal stamp is on your product packaging, what are your USPs? Have you made sure they are on there? This is your place to share more information about you, your products and why your customers have made a great choice.
Here are some ideas for making your product packaging more memorable and personal to you;
Ensuring your logo is front and centre, either with custom printing or your own stamp

How about injecting some of your personality, some humour to the directions for use.

Or perhaps a back story as to how your company began.

A bit more about the person who made this item

Similar items in the same range.

Your eco-stance and the properties of the packaging and the item itself
Give your customers an unforgettable unboxing experience?
It seems to be a growing online trend across social media to share an unboxing experience, as influencers showcase what they have ordered and boost ratings of the company's they have purchased from. It seems an odd concept, but as viewers share in the emotions of surprise gifts being opened, they gain an insight into the care and attention put into packaging these desirable products.
Even if it is not being filmed and shared, the unboxing experience is still an important one. It's the little extra personal touches within your packaging which will help to boost this.
Let's have a think about what goes on inside the packaging now.
Added extras, such as notecards, stickers, samples and sweet treats are a great addition, ensuring your customer receives more than they expected.

How about a thank you note, or a discount voucher for future orders to assist customer retention.

Are your products fragile? Would some extra padding help with protection during transit? This could be custom packaging designed specifically to hold your items in place, or perhaps some printed tissue paper would do the trick in adding that 'wow factor'.

Make it photo-worthy! If you have made the inside of your packaging 'Instagrammable' there is no doubt this will assist in free advertising and social sharing from your customers without even asking.
We love this product packaging inspiration from @iammissmacaroon, showcasing their product packaging custom designed for their world famous macaroons, within their sell-out seasonal hampers. Not only is it photo-worthy but it tells you a great deal about the product and the company ethos to building a brighter future for young people in Birmingham – check them out we are huge fans. https://missmacaroon.co.uk/about-us/
Now what about the outer packaging?
The key thing here is to consider how your products will get to your customers? Will they be shipped in the post, or courier. Will you be delivering them yourself locally? Do you own a store or attend craft fairs and markets? And how on earth can you still ensure this is memorable for your customer?
If a simple mailer is all you need, make sure your logo is front and centre and that your customer recognises it the moment it arrives.

Does your packaging need to be waterproof to ensure it is protected from the elements while in transit? A simple poly mailer might be the answer to this, pop the entire package inside and seal up to keep safe and dry.

how about a branded paper bag if you are located within a store or selling to your customers in person rather than online? Will that need tissue paper inside too?

Can the product packaging be the shipping packaging too? subscription boxes and mailer hampers for example. If so you will need to look at the strength of the packaging, and may want to put more information and personalisation printed on the inside.

Try a printed tape, there are many recyclable options available, and it will help with instant brand recognition.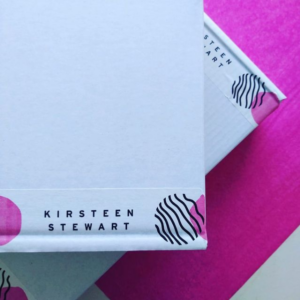 We love the simple and elegant style selection for Kirsteen Stewart's incredibly popular online orders, perfect for brand awareness.
This is strong for shipping and a very cost-effective packaging!
---
Thanks for taking the time to read this, as always we are here to help as much as possible.
We offer custom packaging solutions, custom printed items such as boxes, bags, tissue, stickers and tape. For a quick glance at our custom packaging solutions be sure to check the range on our homepage
If you are not sure what you are after by all means please get in touch we will be more than happy to help in finding the right product packaging solution for you.
---