This Christmas - make your own recyclable wrapping paper
It's a well-known fact that Christmas in the UK produces an awful lot of waste. Packaging is at the front and centre of this debate.
According to the Telegraph (source), the UK bins 227,000 miles of Christmas paper per year. The Independent (source) has the figure much lower, at 108 million rolls per year – or 67,000 miles (assuming 1 metre per roll).
Whatever the actual number, there is no denying that it is very tempting to buy the cheapest wrapping paper available to us. We are all guilty of it and until recently we probably have not given much thought to how damaging this is, collectively, to the environment.
What if you made one simple change this Christmas and broke this vicious cycle?
Make your own recyclable wrapping paper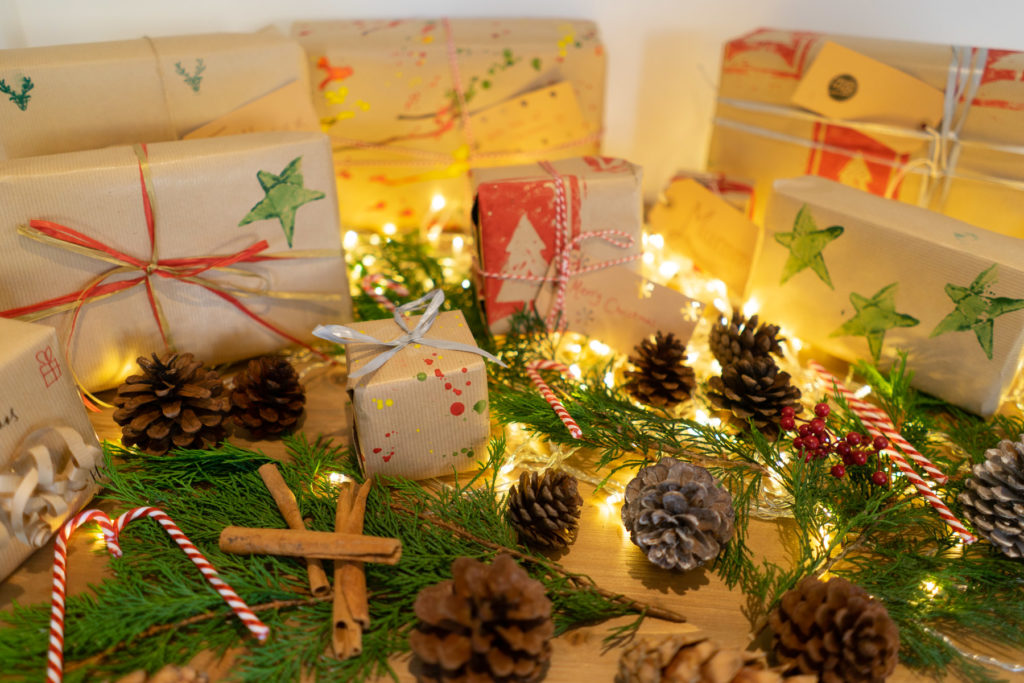 TIP: We sell Brown Wrapping Paper in 10 metre lengths, or up to 200 metres!
It may sound like a lot of effort, but it isn't. You might just want to use some brown kraft paper, nothing wrong with that.
But you could do so much more – brown wrapping paper on its own is indeed very minimal and quite smart if the wrapping is done well – yet you could add some personality to this plain brown colour and your gift would certainly stand out under the tree, whilst still being ethical and environmentally friendly!
In this article we will discuss:
Brown Wrapping Paper Decoration Ideas
How to accessorise brown wrapping paper presents
How to make your own wrapping paper
Hand prints
Potato Printing
Lino Cutting
Calligraphy
Paint
Rubber Stamps
Most shop-bought wrapping paper comes pre-printed with a repeating pattern design, or is decorated in some way or another. There is nothing to stop you from doing this yourself, it is really easy, even if you're like me and not especially creative or artistic. It can be fun too, especially if you have a partner, friend, or little one to do it with.
You can search on the internet for, or come up with your own shapes you would like to see on the wrapping paper. You could have just one shape or several shapes, you can use printing techniques such as hand prints, potato printing, lino cutting, rubber stamps, or stencils to make your design. Sometimes, less is more, and sometimes a single stamp of a shape on the finished wrapped gift is really subtle and stylish, and is much easier than printing whole rolls of paper.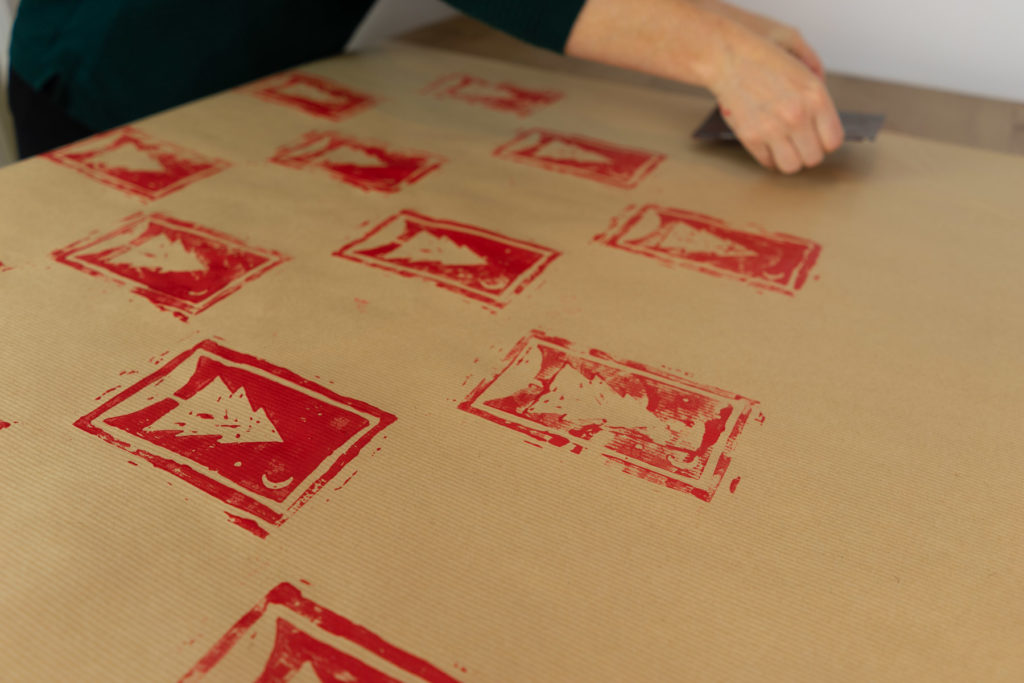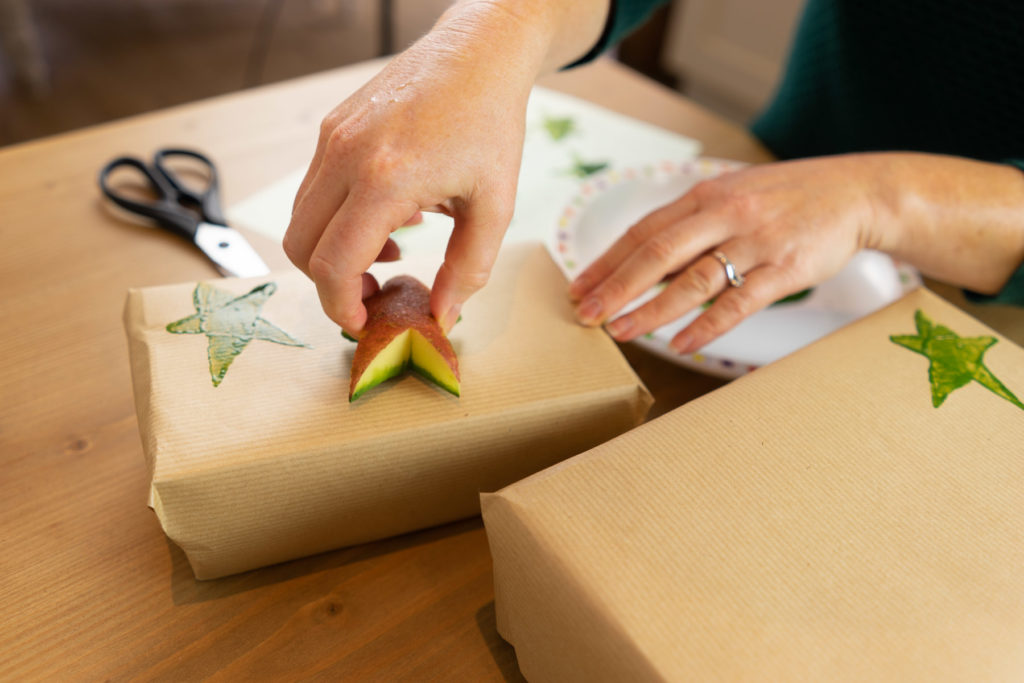 TIP: Water-based paints are essential as these allow the paper to still be recyclable.
You could also free-hand paint, splash paint, or draw onto each gift or directly onto the roll yourself.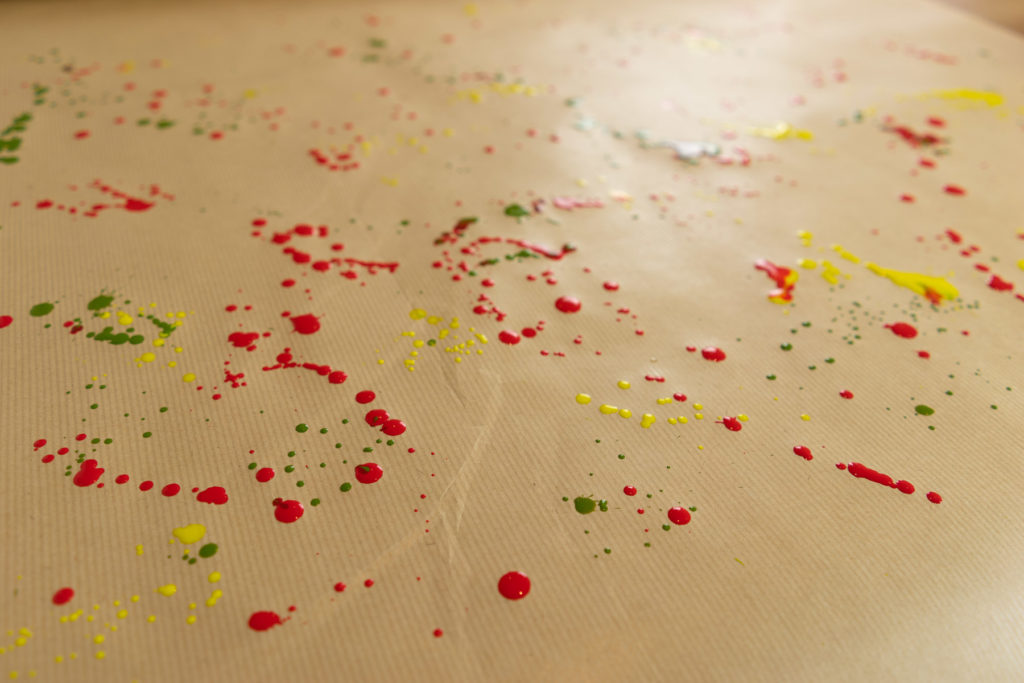 Calligraphy is another great way of personalising brown wrapping paper. What about looking on the internet for typefaces and fonts? Some websites such as Google Fonts allow you to type in and preview fonts live on the screen. You can then copy this out onto the wrapping paper or onto the already wrapped gift. You could use some seasonal words or even the recipients name!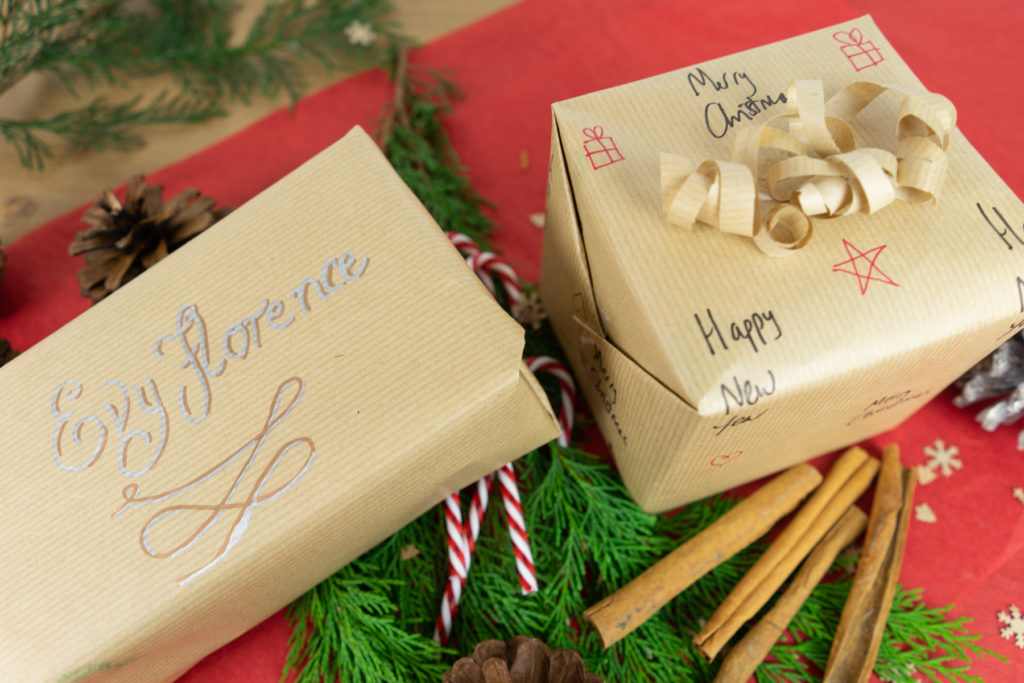 How to accessorise brown wrapping paper
String and raffia
Ribbons
Foliage
Origami
People love ribbons and bows, but these are usually made of plastic. We have some great ideas for you to use recycled and recyclable materials to add a touch of class to your gifts.
Ribbons and bows are not completely banned, however, you can still make paper versions out of kraft or other coloured paper. See videos on Youtube for how to do this.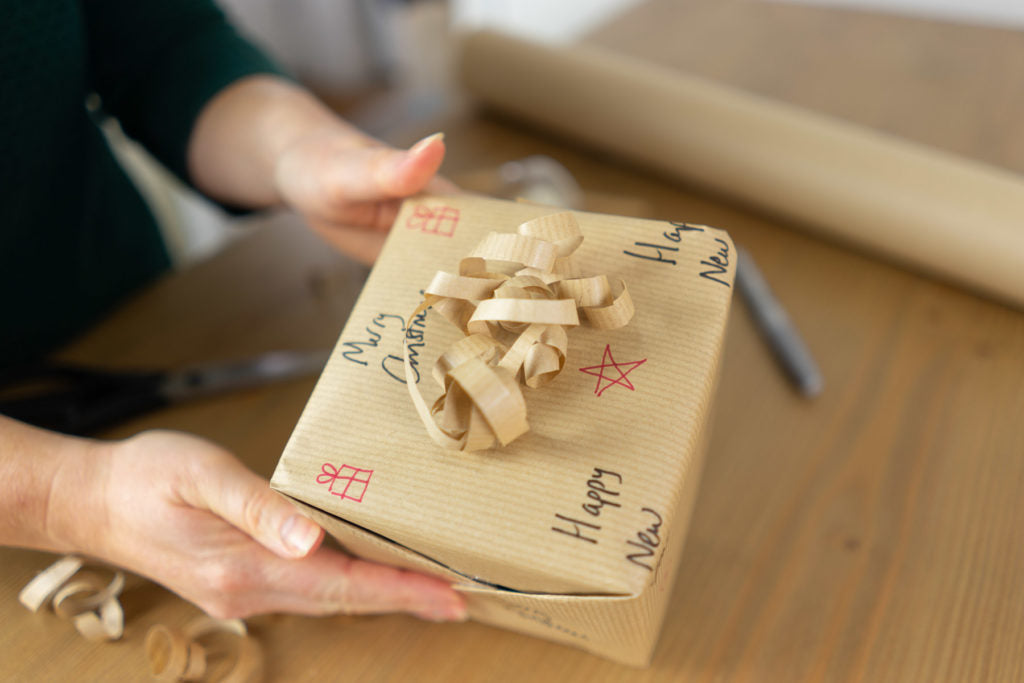 To completely wow the recipient of your gifts, why not do some of the more elaborate origami shapes? YouTube has a lot of step-by-step videos on this also.
Raffia and string is a lovely way of securing your parcels without the need for plastic sticky tape. It also looks beautiful and is one of our favourite things, like whiskers on kittens!
Finish your parcel with a luggage tag, which again, you can decorate. You could even use a sprig of holly, mistletoe, or rosemary.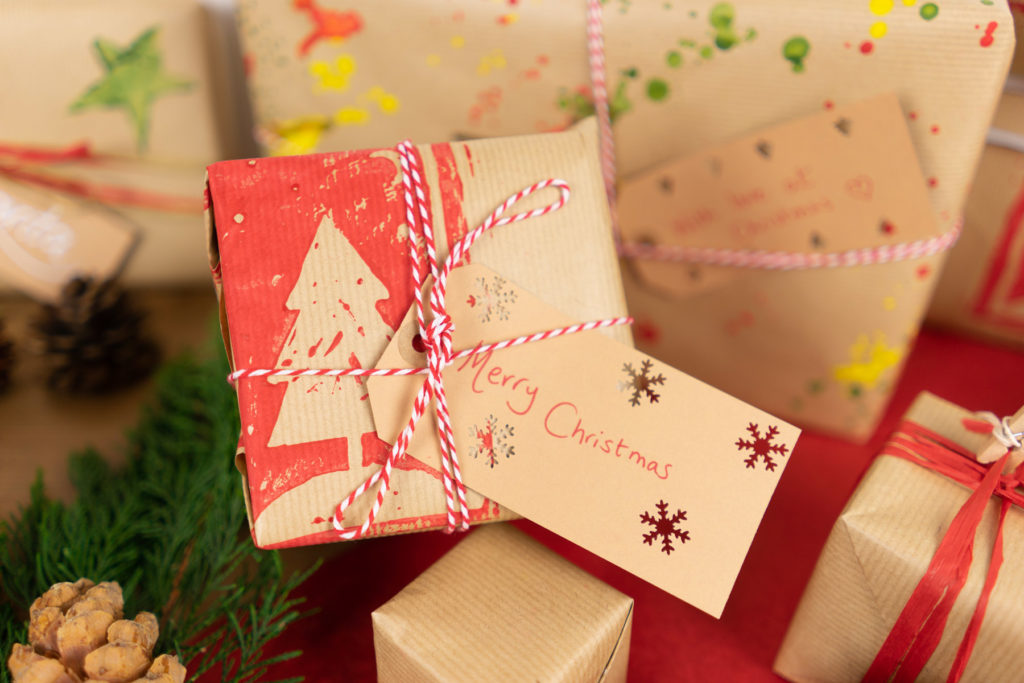 Did this inspire you? How about making your own recyclable Christmas crackers too?
Everything you need to make your own wrapping paper:
---