This week's freebie - Mug Boxes
We're slowly clearing out our "dead stock" and over the past few weeks we've been giving away bags and boxes, and this week we've got some more boxes to give away!
Interested? Read on for more information and how to claim..
Feel free to share this page, as we would really like to help someone out, seems a shame to waste them..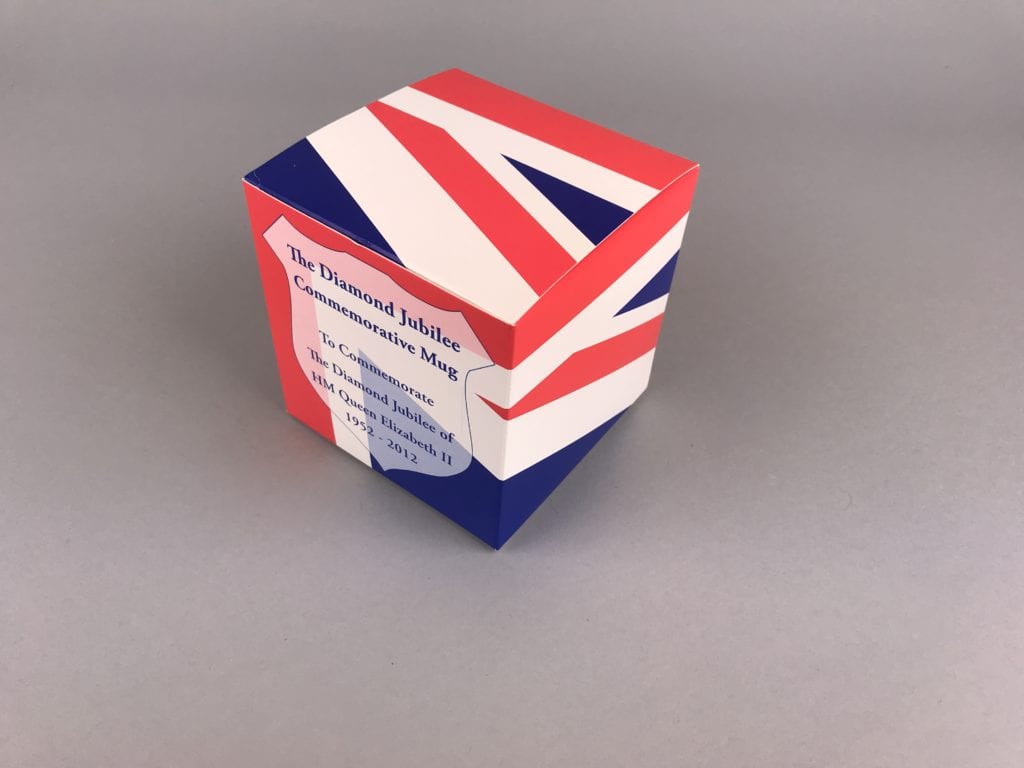 The specifics
These are empty, flat-packed boxes.
They measure 10cm x 10cm x 10cm (4″ cube)
They don't come with anything inside
We have aproximately 500 to give away
They are in good condtion, if not excellent!
You pay the postage of £8 (unless you're a charity or non-profit, then we might send them to you for free)
Preference will be given to charities or non-profit organisations, but anyone can apply!
They are supplied as seen in the photos. They are EXACTLY as seen in the photos (with the british flag print and commemorative mug information on them)
NOTE: we may decide to split the boxes to several people if appropriate
How to claim
Send an email to: office@bagnboxman.co.uk with the subject of "mug boxes"
Tell us who you are, what your social media or web site address is (if relevant, we just need to make sure you are legitimate)
What you intend to do with them (we're just curious)
How many would you like? You can ask for up to 500!
Please do NOT claim on behalf of someone else.
More Photos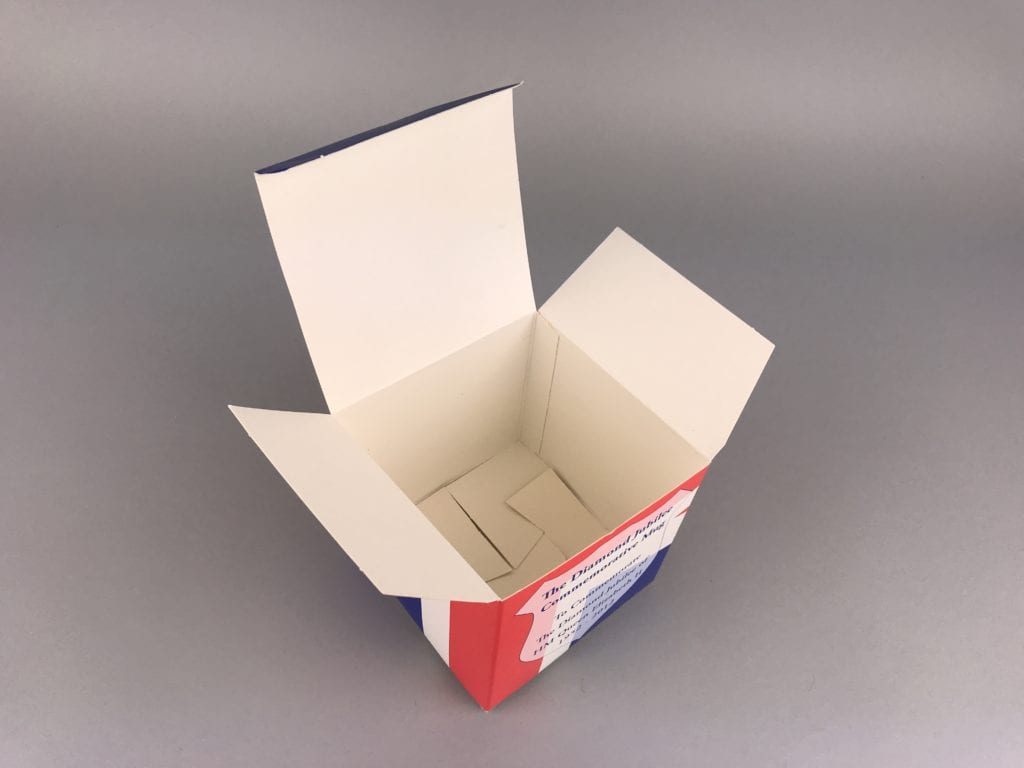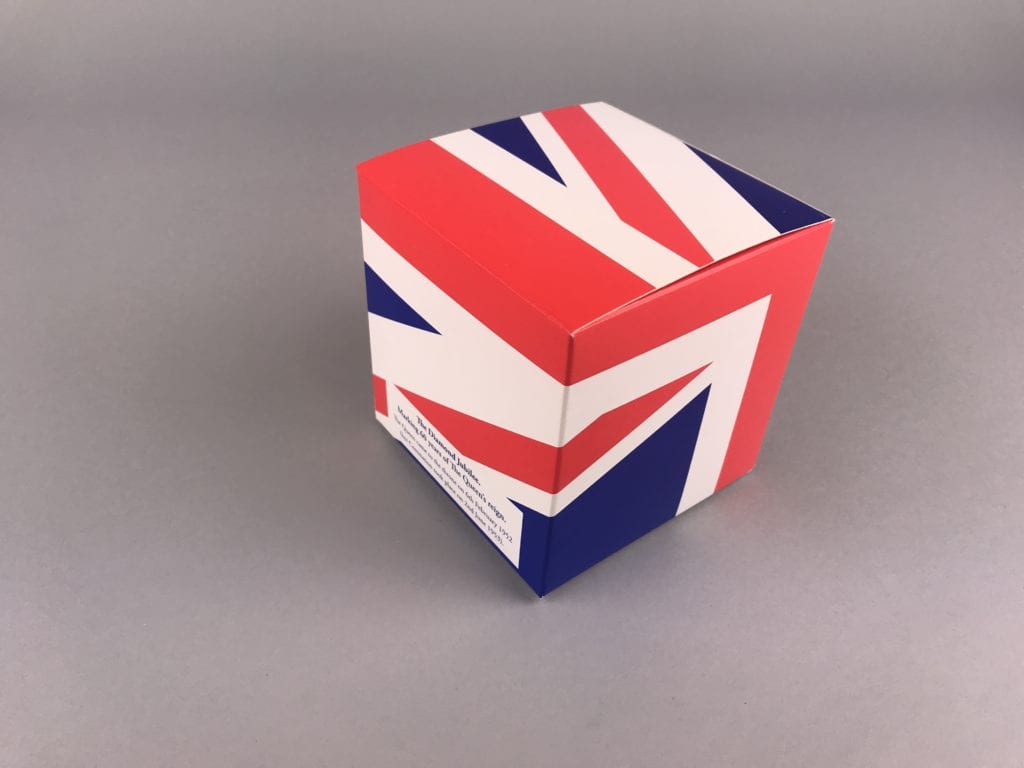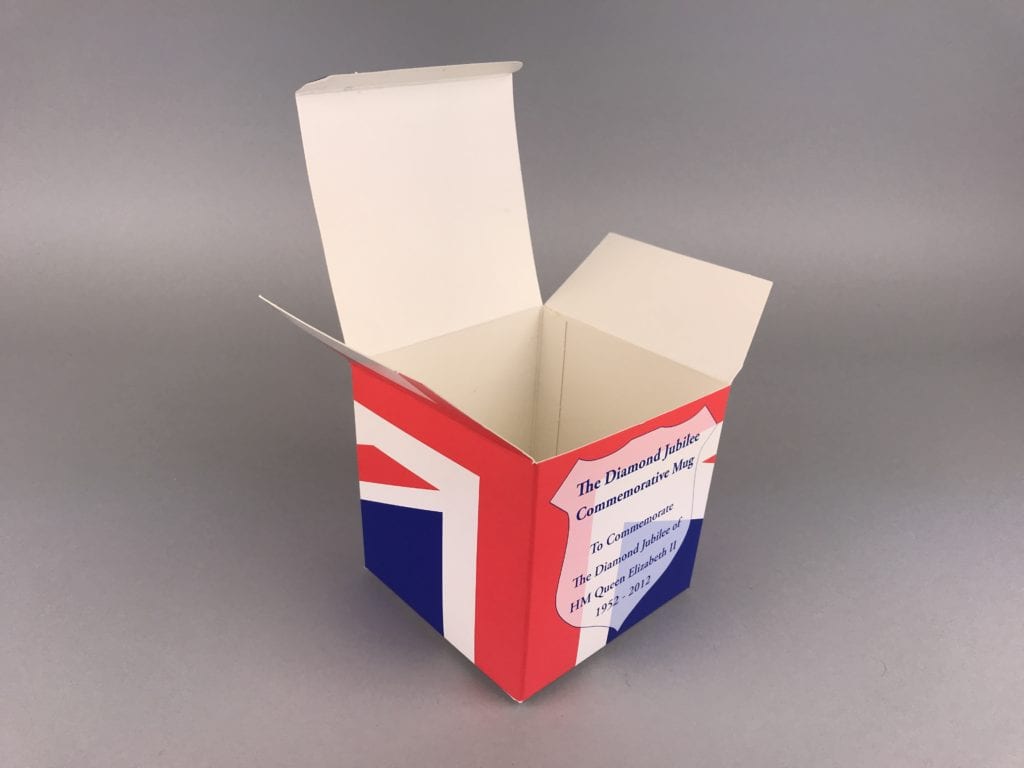 ---