Important letter to our customers:
The Bag 'N' Box Man is rebranding!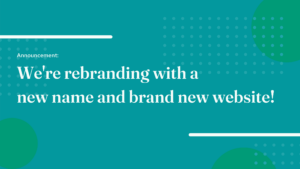 Those of you who have followed our journey or know us well will know that not only have we been in business for nearly 40 years but will know that The Bag 'N' Box Man is a real person. Terry Andrews founded our company through a passion for helping small and independent businesses, and soon became very well known in the local community. It was by a chance encounter with a customer that the name 'The Bag 'N' Box Man' became the name of Terry's business.
Over the years there have been many changes, Terry has built himself a team of 12, some of whom have been here for over 30 years, and all are regarded as family. We have broadened the range to include bags, boxes, food safe packaging, catering and janitorial supplies and more recently breaking into custom printed and bespoke packaging. Tjobbe, Terry's youngest son, joined the management team in 2016, to help move the business forward digitally and built a very successful online store, making shopping with us even easier for our customers.
Our company has weathered many storms and 2020 was no exception. There aren't many success stories from the past year but our team, like so many others, rolled up their sleeves and worked around the clock to keep up with demand. Through each wave of national lockdown as a result of the global pandemic, our team remained dedicated to helping other businesses adapt to the world of eCommerce and takeaway packaging in order to survive.
Fast forward to August 2021, and we have decided the next challenge for us to tackle is a rebrand to reflect our company ethos more accurately. For anyone who knows Terry Andrews will know how much he cares about the planet, small businesses, and of course his friends and family. Terry truly epitomizes the name Meanwell, he is an incredibly charitable man, and so is the company as a reflection of his values. From September 6th 2021, The Bag 'N' Box Man will be trading as Meanwell Packaging as a loving nod to our founder and owner, Terry.
This is an incredible opportunity for us to talk more openly about all the great work we do as a business, how much we give back to the community, and to wider issues alike. We are very environmentally conscious, and mean well with everything that we do, which lends itself very neatly to our very own eco stance, affectionately dubbed our 'Meanwell Mission'.
Rest assured, it is still the same great team, first-class customer service and excellent quality products our wonderful customers have grown to expect. We have simply donned a new name, broadened our range of products and services, and aligned our image with our ethos.
The Bag 'N' Box Man will be trading as Meanwell Packaging f
rom Monday 6th September
!
Please support us by spreading the word, and also by subscribing to our newsletter (if you haven't done so already) to make sure you are kept up to date with important service updates and changes, as well as new website links the moment we go live!
Subscribe to our free email newsletter to receive our latest news, special offers, new product launches, and competitions.
---