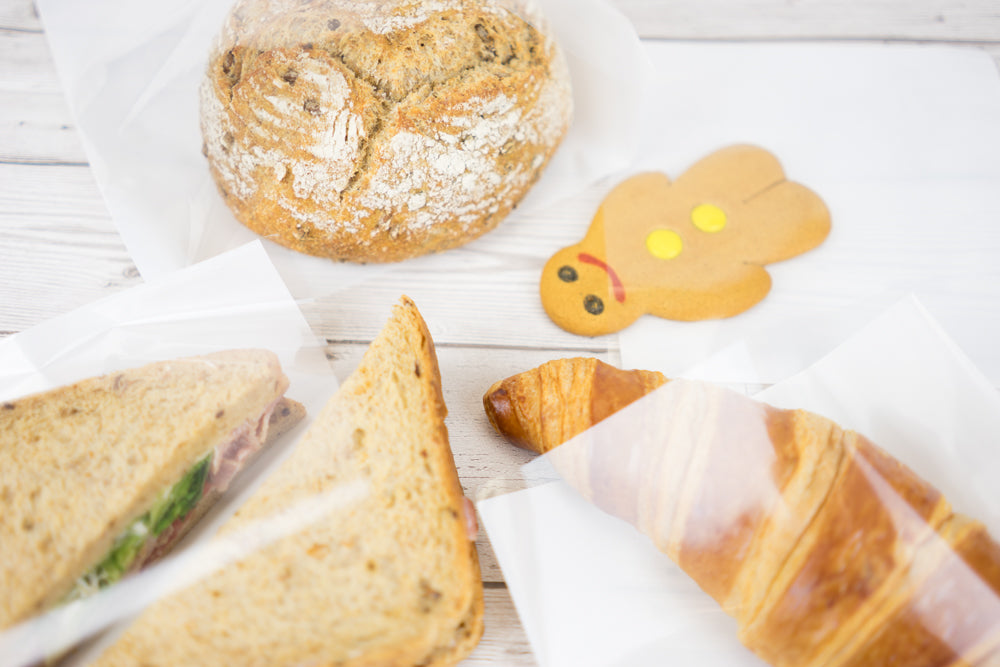 Clear Faced Film Front Bags
Certified Food Safe & Acid Free Bag.
Suitable as photo bags or art print bags as they are backed with an acid-free paper.
Can also be used for food items as the paper backing is made from greaseproof paper.
We also have a totally polypropylene pearlised film front bag range.
Clear Faced Bags Video